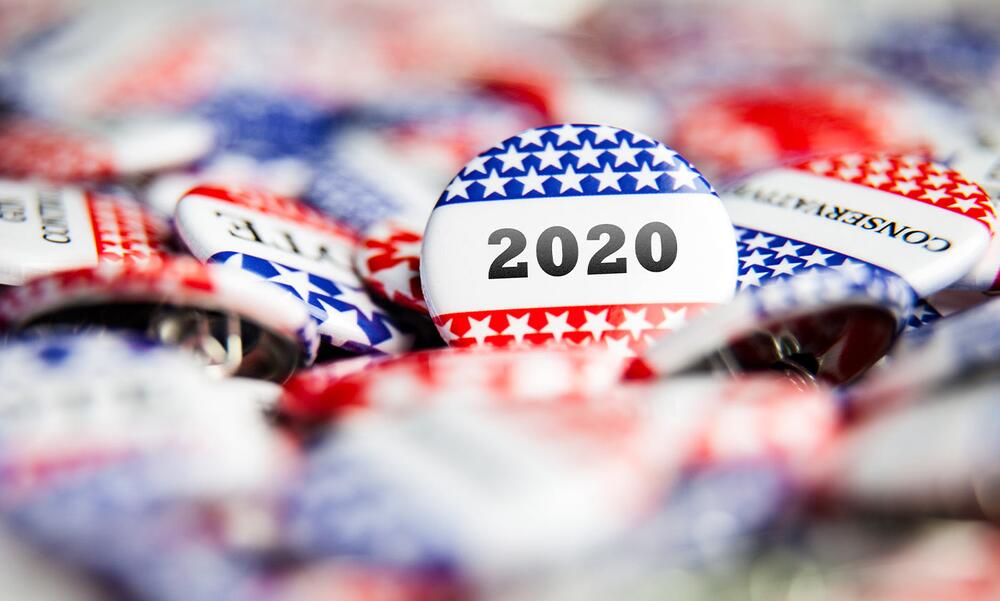 Are you part of the 6% of Twitter users shaping U.S. politics?
As the U.K. heads towards a general election and the U.S.A. gears up for the 2020 presidential election, social media platforms have been at the forefront of the conversation – while still fundamentally shaping it.

With world governments at stake, the communication tools we use to engage in civic discourse can't afford to take a complacent stance on how political advertising appears on their channels. Hence why the leaders of giants like Facebook and Twitter are joining with newcomers like TikTok in issuing statements to clarify their political views.

Facebook has been under fire for quite a while since the Cambridge Analytica scandal, among other controversies. Twitter, on the other hand, seems to be escaping the same level of scrutiny – despite the fact that it is home to a highly politically engaged user base.
Twitter's current CEO, Jack Dorsey, recently issued a lengthy statement on his personal Twitter account that declared the company's stance on political advertising, saying, "We believe political message reach should be earned, not bought."

What does that mean, exactly?


Mr. Dorsey clarifies this in his thread, "A political message earns reach when people decide to follow an account or retweet. Paying for reach removes that decision, forcing highly optimized and targeted political messages on people. We believe this decision should not be compromised by money."

And while we are typically advocates for paid social advertising, we're inclined to agree with him on this particular subject. Some things money shouldn't be able to buy – like a place in government. And according to Business Insider, Twitter only makes $3 million per annum from political advertising anyway, so it's just a small piece of the platform's billion dollar pie.

But while Twitter is trying to reject the influence of politics on its platform, it can't entirely limit the spread of false information, bias and groupthink without subjecting its core audience to unnecessary censorship.

Interestingly, despite its wide user base of 321 million active users, the majority of political tweets come from a small minority – the 6%. According to a recent report by Pew Research Center, just 6% of all U.S. adults with public accounts on the site account for a whopping 73% of all tweets from American adults that mention national politics.

And these users do tend to lean left politically. Only 14% of Twitter users would characterise their views as "very conservative", while 25% of the general U.S. public do. Twitter users are also very likely to go out and vote. 60% of Twitter users reported that they definitely voted in the U.S. 2018 midterm elections, which is close to the national average of 55%.
And as this vocal user base continues to voice their support for different candidates, they are (in effect) doing all the advertising they need for them. Both former President Obama and sitting President Trump have used this medium to generate a lot of grassroots support. After all, President Obama was at one time called the "first social media president" for his widespread adoption of platforms like Twitter, Snapchat, Instagram and Facebook.

He was the first president to Twitter's @POTUS handle. And now @POTUS is home to a stream of retweets by @realDonaldTrump. As the second social media president, he's become known as something of a keyboard warrior – sending an average of 36 tweets a day at the height of his inquiry.

So will stopping political ads on Twitter stop all the retweets of any false claims political influencers might make? Not anytime soon. So until then, the old adage holds true: Don't believe everything you read. Or, as @POTUS would say, Fake News.
Imperial Leisure is a creative communications agency specialising in viral marketing, digital and social media. We help our clients deliver the right message to the right audience. We'd love to hear from you so do drop us a line or follow us on Twitter.
comments powered by Disqus