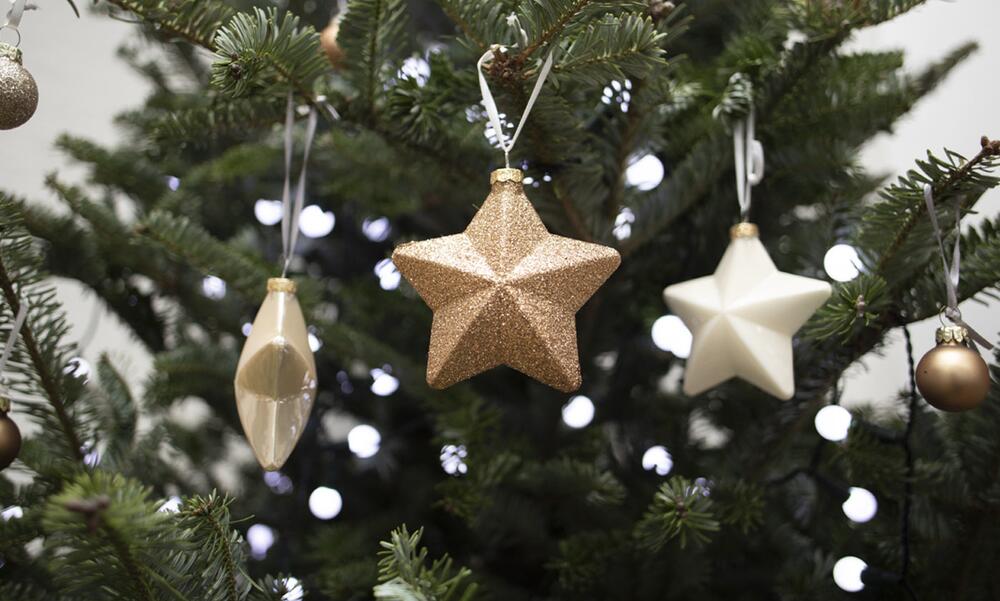 Christmas Ad Round-Up: 2019 Edition
It really is beginning to look a lot like Christmas.
Well, it has been since at least early November, with most brands having started their Christmas spots soon after Halloween. And with the ghost of Christmas ads past raising the bar (and the budget) this year, advertisers have introduced excitable fire-breathing dragons, surrealist stop-motion animation, and even a sequel to E.T.
On that note, we've rounded up some real Christmas crackers among the feast of festive ads – including some holiday firsts for well-known brands.
IKEA, 'SILENCE THE CRITICS'
Hat's off to the Swedish flatpack giant, who absolutely smashed their first ever Christmas ad. Tapping into contemporary culture, a family is taunted by their kitsch, gimcrack ornaments who spit bars that encourage them to defy 'home shame'.
Their ad was born from that common feeling of dread when it comes to festive hosting, with many of us experiencing impending doom at the thought of having people over: "Will they notice the damp in the bathroom? My salt and pepper shakers are in the shape of dinosaurs… The table is really wobbly!" All things that have definitely popped into my head at the thought of hosting. Well, that's where IKEA comes in!
And bravo to IKEA for flying the flag for grime music, which has recently experienced a renaissance by entering into the mainstream music scene for the first time.
JOHN LEWIS, 'EXCITABLE EDGAR'
Arguably the most anticipated Christmas ad of the year, we really couldn't fight this feeling (or the wait) any longer. 😉
This first joint Christmas campaign from John Lewis & Partners and Waitrose & Partners saw the creation of one 'Excitable Edgar' – a loveable, fire-breathing dragon whose enthusiasm for Christmas accidentally ruins some festive celebrations. (I mean, we all know someone who takes things a bit too far, right?) With the help of his friend, Edgar soon finds his festive niche as a Christmas pudding-lighter.
More a short feature film than an ad, this tearjerker harks back to previous cuddly successes like Moz the Monster and Monty the Penguin. And when scoring its effectiveness, this has been crowned the number one ad of the season. Hopefully, this won't be the last we see of Edgar!
SKY TELEVISION, 'A HOLIDAY REUNION'
Sky and Comcast's festive spot saw the return of everyone's favourite extra-terrestrial, bringing a dash of nostalgia and move magic into our lives this ad season. Summoning E.T. back to Earth 37 years after the iconic Hollywood release, this heart-warming ad brings Sky products together with the themes of family, friendship and the spirit of Christmas.
Of course, seeing as it's been nearly four decades since E.T.'s last visit – when he "calls home", it's much easier in 2019 than it was back in 1982. 😉
LOEWE, 'AN OTTER'S TALE'
An Otter's Tale - LOEWE from ninagantz on Vimeo.
An outlier amid the big brand blockbusters, 'An Otter's Tale' is LOEWE's craft-led campaign for Christmas. The Spanish fashion brand tells us the surreal festive tale that is set apart by its stunning mix of live action, stop-motion animation and fantasy.
Both the film and the new ready-to-wear capsule collection are inspired by the British ceramicist from the Arts and Crafts movement, William De Morgan. Renowned for his fantastical animal designs and floral patterns, LOEWE's Christmas spot brings an otter and other wild creatures to life as they wander through an alternate world. Breaking from the conventional ad model, this fashion house has created something zeitgeist and memorable.
ARGOS, 'THE BOOK OF DREAMS'
I'm saying this loud and proud: I really like Argos' Christmas ad this year. Putting the heart back into gift-giving, Argos has recalled the nostalgia of its catalogue days for its Christmas campaign – reminding people of the brand's unique origins.
Kudos to Argos for putting the focus on the catalogue as well, which was a bit of a gamble following all of the brand's efforts to transform itself into a digitally-led business. But if the success of other 2019 ads has shown us anything, it's that there's nothing like a stroll down memory lane to get people in the festive mood… Especially when it's a father-daughter drumming duo rocking out to Simple Minds. 🥁🙌
comments powered by Disqus