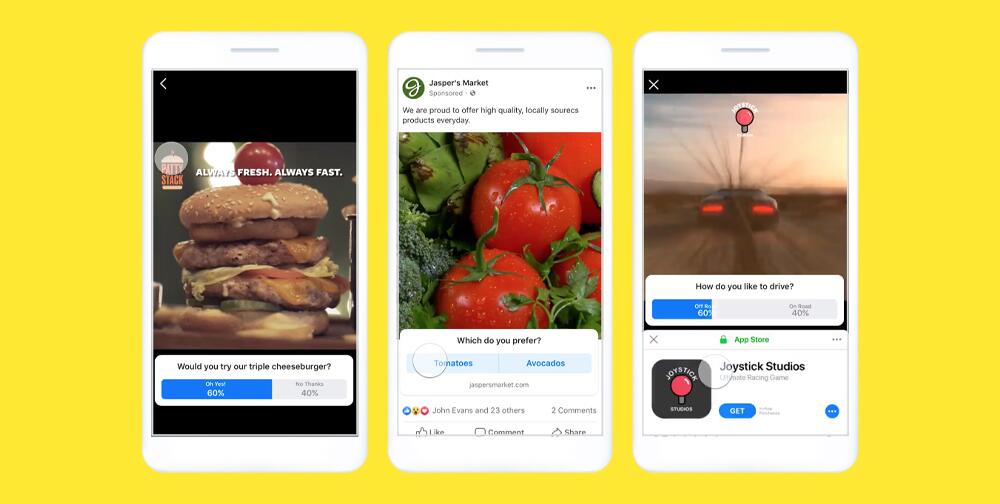 Facebook Introduces Interactive Ad Formats
In today's age of digital advertising, brands and consumers are becoming more and more connected. People want to be included in your next big idea or feel like they have been a part of a marketing decision and in turn, this new shift is changing digital media from a one-way conversation to an ongoing dialogue fuelled by creativity.
Let's take Instagram for example, part of the Facebook family of apps. By experimenting with new mobile technologies and immersive elements, such as polls, quiz stickers and hashtags for use on Instagram stories, these interactions have introduced new ways for people to connect online.
With this in mind, Facebook have announced three new interactive ad formats to help brands further embrace these trends. More importantly, despite Facebook recently placing a heavy focus on stories - these new formats will be rolling out to the News Feed section of the platform first. Poll ads which have previously been spotted in Stories are moving to the main news feed along with augmented reality ads. The third ad update - and in my opinion - the most interesting: playable ads. These were once only available to gaming companies to help advertise their product, however, Facebook have announced that playable ads will now be available to all advertisers.
Augmented Reality Ads
With new technologies constantly rolling out, emerging video opportunities are bridging the gap between brands and consumers to build stronger relationships with potential consumers. It has been reported that 63% of internet users have tried at AR experience created by a brand, in the US.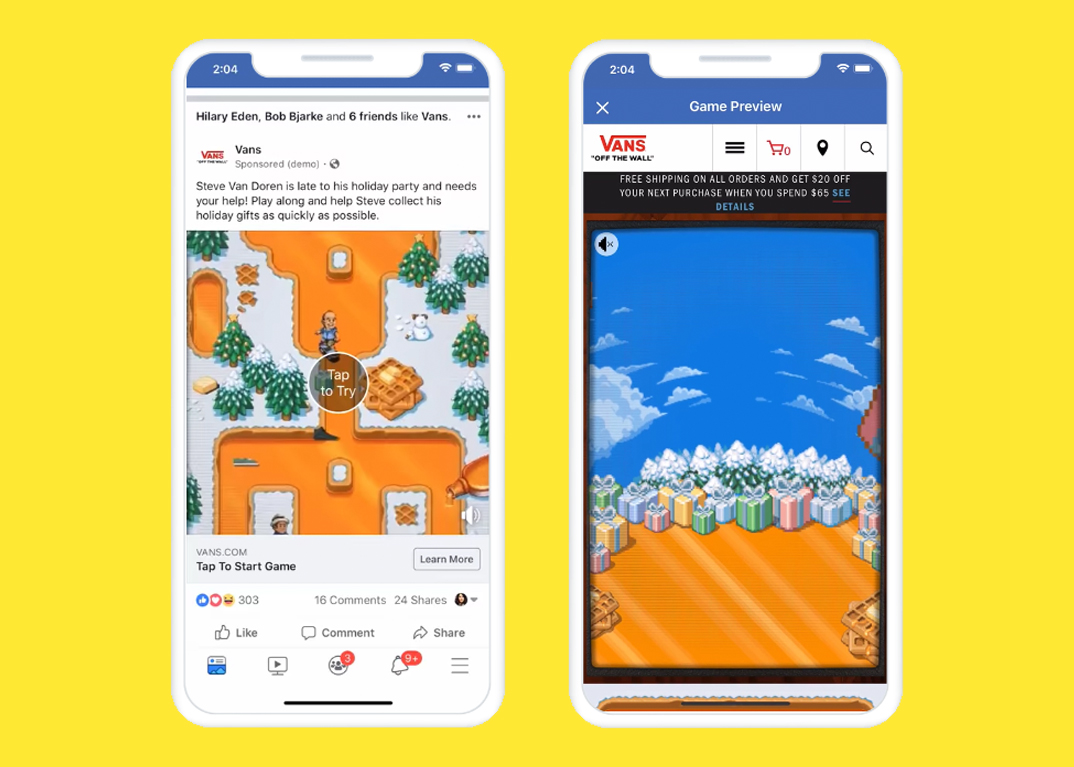 Poll Ads
According to Facebook, early findings from poll ads have pointed to an increase in both brand awareness and conversions. By adding polls into advertisements on Facebook, brands can hope to bring their audience closer together by enabling direct participation and encourage interactions in a fun and engaging way.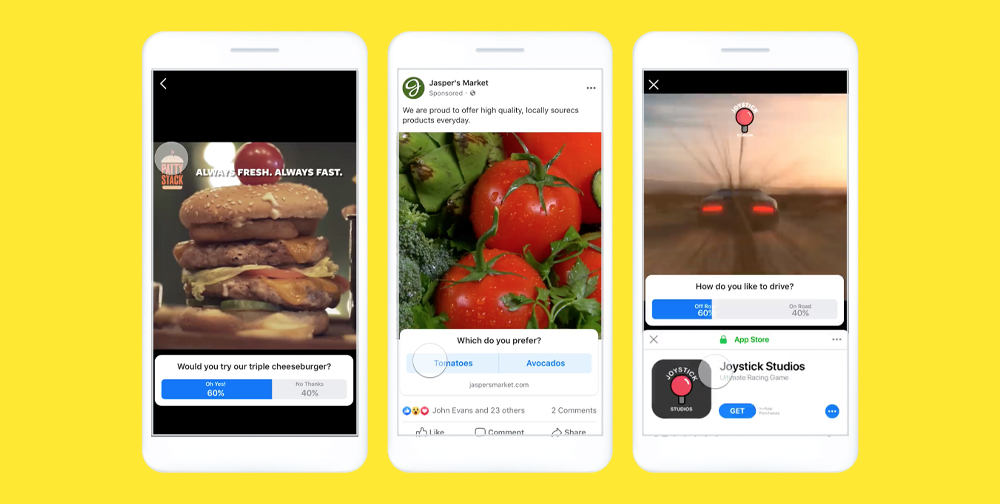 Playable Ads
This new interactive ad format for the news feed allows advertisers to offer short previews of their game, app or brand to drive higher quality and higher-intent users to install their apps with a try-before-you-buy experience.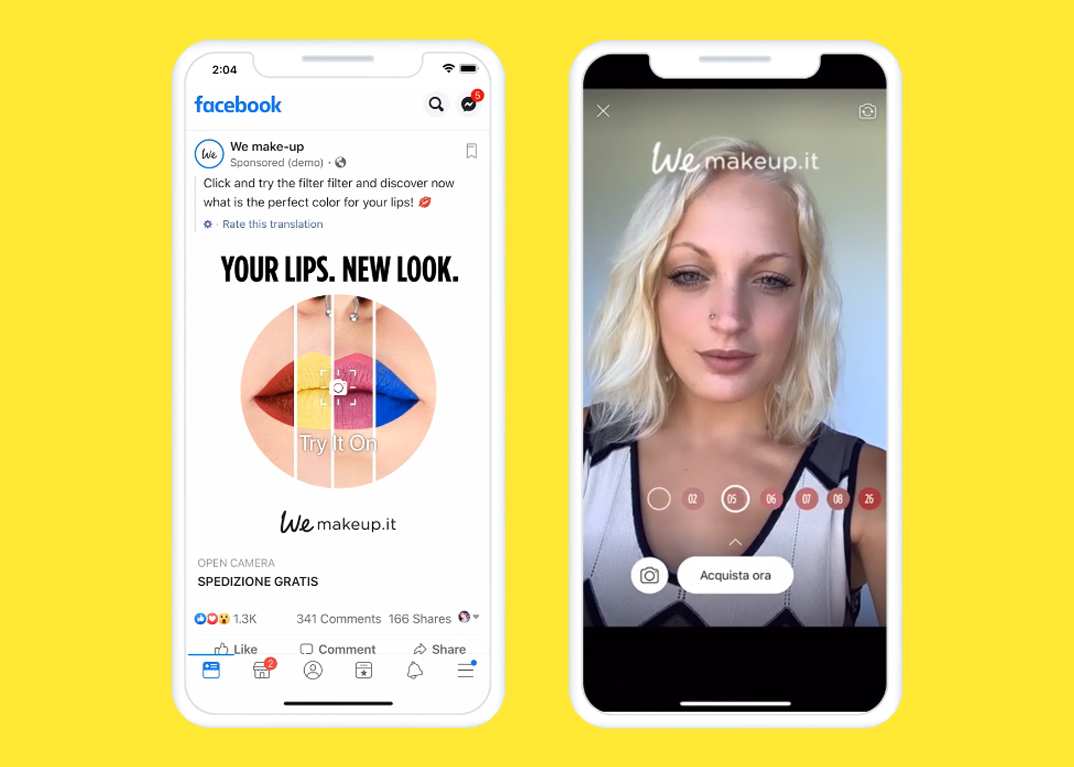 Now brands can enjoy experimenting with new ad formats for customers to play with, in the hope of creating a more memorable and enjoyable experience online. Read more about the new updates on Facebook here.
Image Credit: Facebook
Imperial Leisure is a creative communications agency specialising in viral marketing, digital and social media. We help our clients deliver the right message to the right audience. We'd love to hear from you so do drop us a line or follow us on Twitter.
comments powered by Disqus