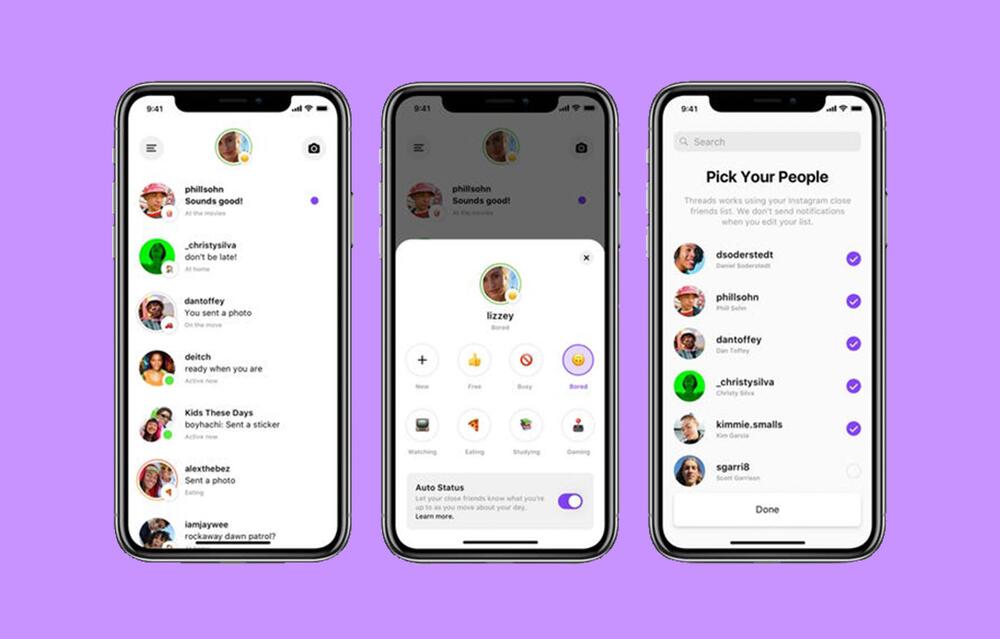 Getting to Grips with Instagram's New App for Close Friends
Everybody stop what you're doing. Instagram has launched what can now be considered as their third app: Threads. The brand new standalone messaging app has been designed to help you keep in touch and stay connected with your close friends.
According to Instagram, there was a gap in the market for a product allowing users to 'stay more connected throughout the day, so you can communicate what you're doing or how you're feeling through photos and videos.'
What is Threads?
Instagram's latest standalone app is a camera-first messaging app for Instant Messaging with people on your Close Friends list, said to rival Snapchat. Once the app is downloaded, it will import your list of Close Friends, - an additional feature launched by Instagram last year. While the app can be used for messages of all kind, it's core functionality is to share photos, just like it's predecessor.
A key feature of Instagram's new companion app is the ability to completely control who can reach you. Threads consists of three parts: Camera, Inbox and Status Screen.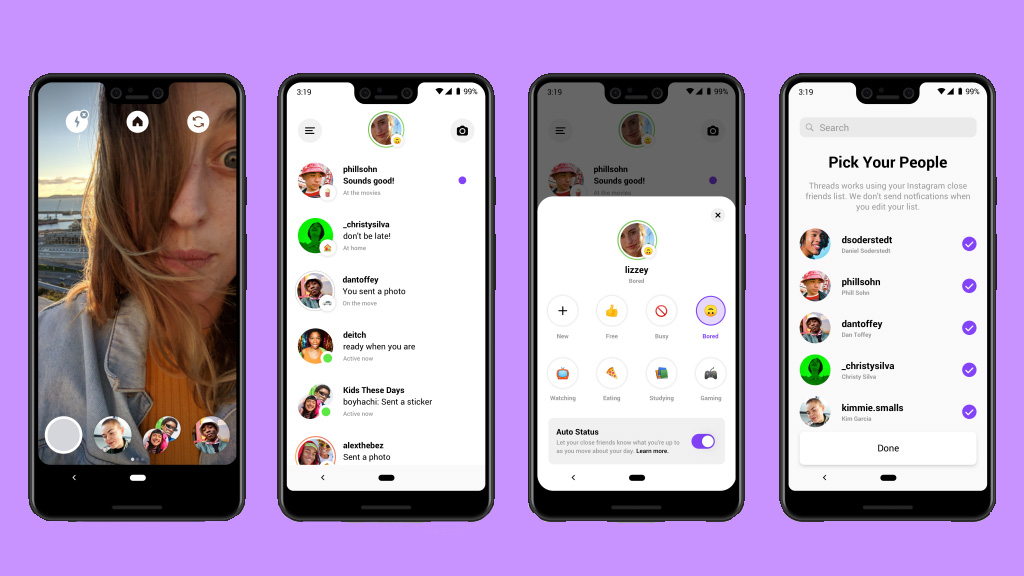 Camera
The app opens directly to the camera with additional shortcuts so you can connect with friends in a few short taps. You can also set your image's longevity so content can be seen once, replayed, or remain permanently.
Inbox
Similarly, to Direct Message, Threads pulls all the messages from your close friends into a new, dedicated home for conversations with those who matter most.
Status Screen
As we've seen with past launches from the Facebook family of apps, some features must remain the same - and so, Threads created Status. Similarly to WhatsApp, you can let your friends know what you're up to as you move about your day from a selection of suggested status updates.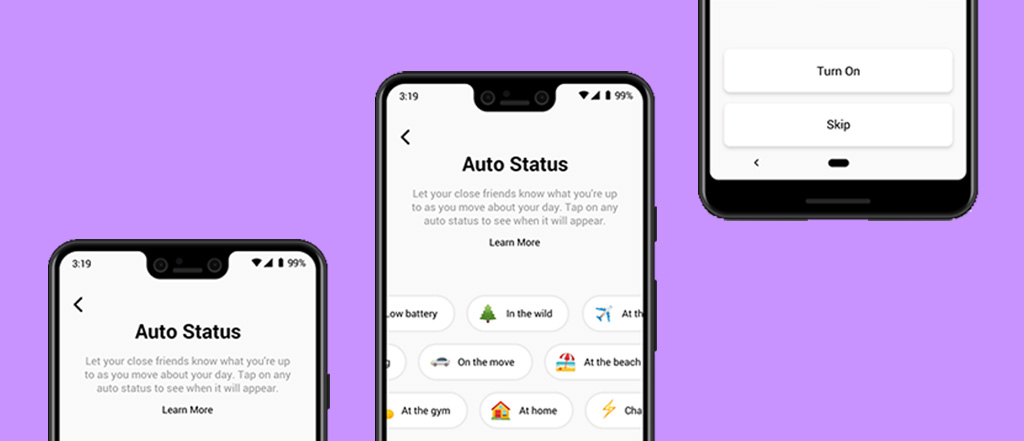 Thoughts So Far...
I've taken a look at the new app and it's still got a while to go before we can evaluate its popularity. But just a few little things I've noticed: Where are the filters? Why can I only use one font? I basically only speak GIF now, so where are those?
Taking all that into consideration, I think I'll stick with Instagram for now, and for all the Gen Z'ers out there: Snapchat reigns supreme. Just don't expect all features to imitate those of Snapchat, Threads notifies users if you take a screenshot - we learnt the hard way.
Imperial Leisure is a creative communications agency specialising in viral marketing, digital and social media. We help our clients deliver the right message to the right audience. We'd love to hear from you so do drop us a line or follow us on Twitter.
comments powered by Disqus