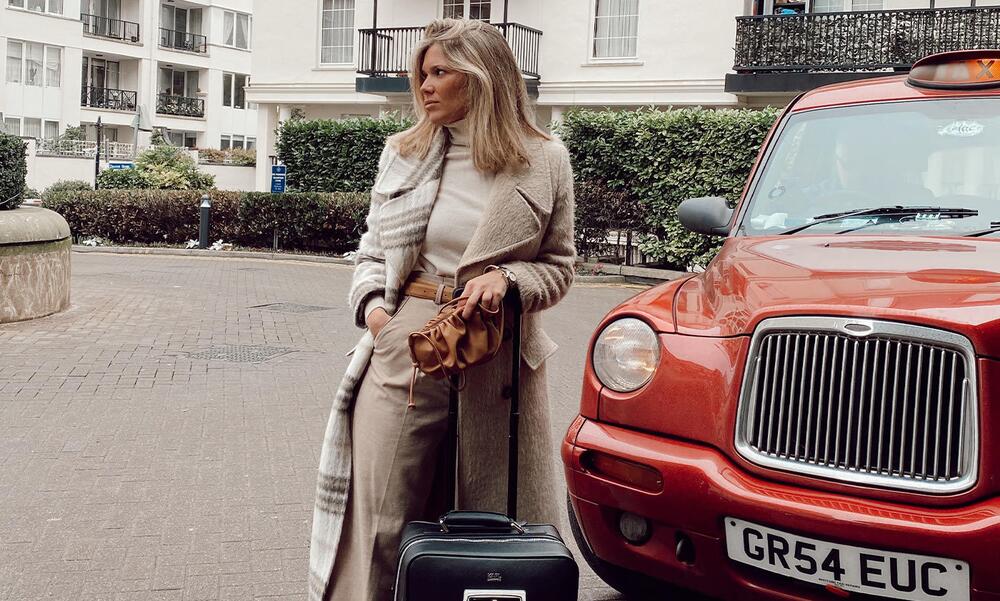 How to Navigate Influencer Marketing During a Pandemic
As the industry becomes digitally bound overnight and experiences a rise in social media usage for entertainment, are we looking to influencers now more than ever? For brands and content creators, there is so much to be done and explored remotely when it comes to creating content and keeping your audience in-the-know.
With many people turning to social media as a place of escapism to rid their anxieties surrounding COVID-19, it's a reminder of just how impactful social media can be. Consumers are looking for genuine interaction and entertainment, connecting with brands and influencers who are authentic and trustworthy and are therefore spending more time on social media platforms and engaging with influencer content. According to influencer experts, there has been a 76% increase in engagements on sponsored posts over the last two weeks. And with the world consuming more content than ever, this is only set to increase. Whilst we can't control the larger situation at hand, we can control how we navigate it.
Adjusting your content strategy
Is content still king? No, lifestyle is. Home workouts, self-care guides, live social hangouts and home-office styling are taking over my Instagram feed and it comes as no surprise. Over the next few weeks, people will immediately seek connection on social media to keep up-to-date with their community. As this shift takes place, consumers will start looking for more positive content, leaning towards social self-care.
This is an opportunity for influencers to hone in on their niche and deliver substantial content their audiences can relate to and enjoy from the comfort of their home. Let's take Joe Wicks, for example – a well-known fitness influencer who built his career on YouTube and now has several accomplishments under his belt, including TV presenter and author, to name a few. With the UK on lockdown and many children out of school, parents are having to think of ways to keep their kids physically fit and entertained. As a parent himself, Joe Wicks has taken it upon himself to provide live-streamed PE lessons for children using his platform - creating #PEwithJoe and raking in an impressive five million views on YouTube.
What does it mean for brands?
In recent studies, it has been revealed that 66% of social media users believe their social media usage would increase in the event they are confined to their home due to the coronavirus. As social media usage increases, eventually so will competition, meaning brands will need to up their marketing strategies to stay ahead of the curve. Whilst some businesses might put a pause on social media and advertising, make sure to keep yours running. You need to stay front of mind with your customers, so when the time comes for things to go back to normal, you're still relevant.
If your business model focuses on getting people into restaurants to generate revenue, think about hosting Instagram events with chefs to recreate your most-loved recipes in a live cooking class. Or perhaps, partner with an influencer to tell stories about the joy that comes from learning new recipes and cooking at home.
Earlier this month, IZEA reported that children are 31% more likely to purchase media and games during confinement. If you work in the gaming or technology industry, there's an opportunity to work with influencers and connect with your consumers in a new way as parents are going to be in search of fresh and educational content to keep their children entertained.
What does it mean for influencers?
Due to the economic stress of the covid-19 pandemic, brands will be re-assessing their marketing strategies and cutting costs. For influencers, this means brand managers will become more selective and price-sensitive and influencers will likely see a 15-25% decrease in the budget available for sponsored posts.
It is imperative now for influencers to start considering what they can offer to become better 'brand partners' - from fee negotiations and allowing more flexibility, to delivering value-added services. It's also important to evaluate what content you want to share during this time and how you can support and add value to the lives of your audience. It's not just about content, but about authenticity. Thinking about who you want to work with, not only understanding their brand values but making sure they align with your own and discovering how you can be an extension of that.
Prove to brands that you're still worth partnering with and use this time to demonstrate your skills and take ownership of your content creation process. Grab your camera and a tripod and start shooting content indoors. 'Influencers will be part of the marketing mix because they can create content and publish it without seeing another person,' James Nord of Fohr.
Now is the time for influencer marketing to prove its value if managed with sensitivity and expertise. There is an opportunity for brands to leverage emotional connections and utilise the relationships they have built with creators to increase consumer trust, loyalty and ultimately, purchases. Everything else is just adding to the noise.
Imperial Leisure is a creative communications agency specialising in viral marketing, digital and social media. We help our clients deliver the right message to the right audience. We'd love to hear from you so do drop us a line or follow us on Twitter.
comments powered by Disqus