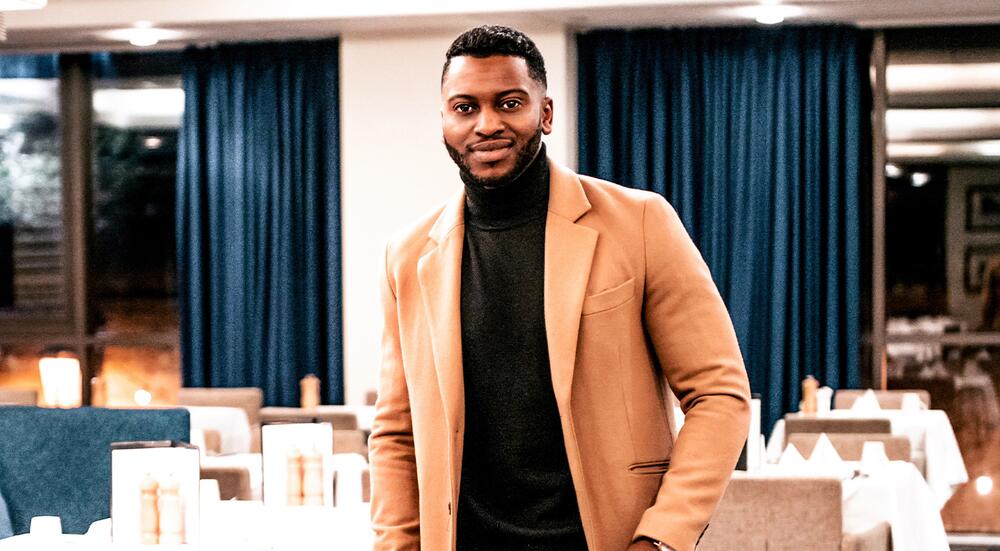 To 'Influencer' and Beyond: What It Means To Be A Lifestyle Creative with Remi Akande
Fashion and lifestyle creative, Remi Akande, is all about 'keeping it real' with his personal brand. With an aim to perpetuate a realistic, yet aspirational lifestyle, and a positive attitude that rivals the best – Remi is a man of many talents who is making a name for himself in the fashion and digital worlds.
Read on to hear all about what it's like to be a lifestyle creative with @remiakande.
Tell us a bit about yourself. How did you become an influencer? When did your journey begin and how did you decide on your focus?
So, my name is Remi Akande, and I'm a menswear fashion and lifestyle creative. I don't generally use the terms 'influencer' or 'blogger', because I think I do so much more than that, at least in a creative-sense. I do a little bit of everything: whether it's full-on content creation, photography, videography, writing on the blog and editing. On top of that, I also do social media management, e-marketing and have a musical background. There are so many things that I've done over the years, I don't like to put myself into a box with the term 'influencer.'
I got into the creative process from a young age. Music was especially a love of mine, as well as acting. Then as social media steadily became more popular, I picked up a camera and fell in love with photography.
I've always had a passion for clothes, especially with my family always telling me to take pride in how I dress. They'd always give me clothes for Christmas and birthdays, so the ideas of fashion, creativity and taking pride were always there.
While at university, I got a part-time job and made quite a few connections and friends in the fashion industry. From there, my closest friends and I had the idea to transform our passion into a full-on fashion events and PR company that we called MCR Fashion. We started with a few events with local brands, then progressing to larger brands like Boohoo and Topshop – that's when I felt the need to create a personal brand for myself. I wanted to showcase what inspires me and the work my company was doing, which gave me a focus and made my start on social media.
What does a typical day in your week look like?
It's interesting that you've asked this question, because it's a question that I'm really keen to answer. And that's because across my social media, there's definitely a certain perception about what I do. I'm quite active on social media – constantly working with brands, attending events, etc... it's really non-stop, which gives people the perception that I live a certain lifestyle. And I always try to let people know, whether face to face or through my channels, that the reality is that I work A LOT.
I have a full-time job during the week, as well as a weekend job – that comes out to more than 70 hours per week, which often people don't realise. I think people assume that I'm a full-time influencer because I'm frequently attending events or doing something new and creative. But the reality is is that I do these things on the side, because they give me the freedom to express myself. I see it as a release from my working life.
And with that being said, across my blog and social channels, I always try to stress the importance of staying fit , healthy and having a routine in your life. As important as it is to chase your passions, it's just as important to find balance and to just switch off from everything once in a while – including social media!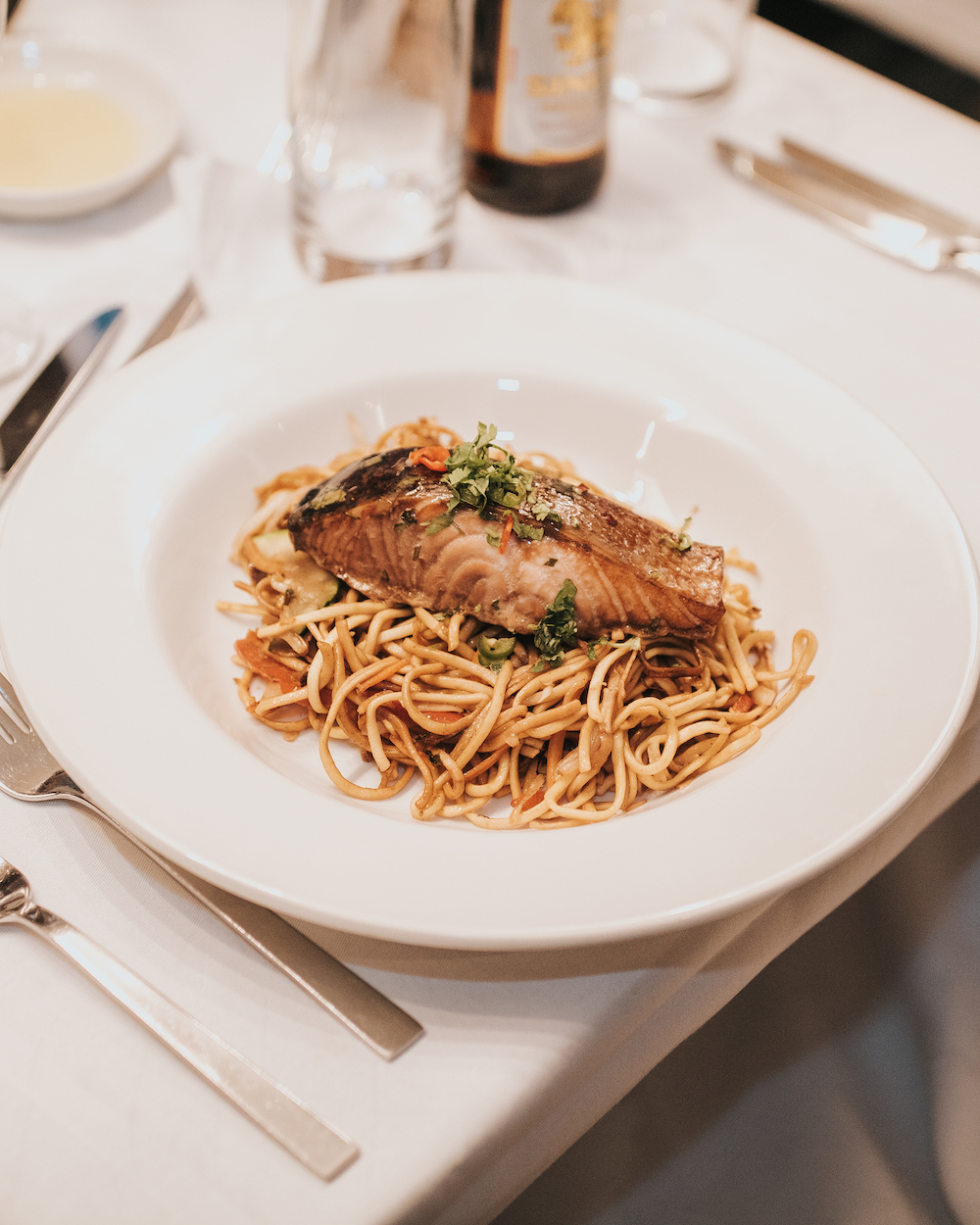 What is a lifestyle influencer? Do you consider yourself to be one?
I don't really see myself as a lifestyle influencer, more as a creative. I'm so hands-on in the actual process of making content and I have so many things that I enjoy doing alongside being in front of the camera.
I enjoy taking pictures – not only of people, but architecture, hotel rooms, bars, restaurants, etc… Photography and videography have become big passions of mind and I have plans to take my creative brand beyond just being seen on Instagram.
I want to let people know what goes on behind the camera for an Instagram picture, and what creative skills and processes go into creating it. I think that people follow me because I do so many different things beyond 'influencer content' – I'm visiting restaurants, working closely with food/leisure/hospitality brands and creating content that is authentic.
On top of that, I think I embody a lifestyle that is attainable. My goal is to inspire young people with a lifestyle that they can aspire towards and achieve. I try to be as genuine and transparent as possible, and invite my audience to experience moments with me.
Influencer marketing is constantly growing and evolving, with that in mind what surprising lessons have you learned along the way?
When I first started out, I didn't have a clue about algorithms and how people create content. But once you get into it and learn the tricks of the trade, you start to become less 'in awe' and you create better content yourself. And eventually you start to catch up to the people you admire – and possibly even surpass them.
One lesson I learned along the way is that if anyone's looking at content creation from an outside perspective, take it upon yourself to learn the tricks of the trade. Learn how to take the best pictures. Learn how to create high quality content. And invest time so that you can get the best out of what you want to do.
I've also learned over time about how much is needed to actually make money as an influencer and to make it a full-time business. It's not easy, and I have so much respect for people that do it. Recently there have been a lot of changes with the Advertising Standards Agency, especially around the disclosure and transparency needed with influencer collaborations. It makes some people think that "wow, these influencers must be making so much money," or "they must have so many things!" But not everything is as it seems. There's so much that goes into it – the admin, the emails – and not everybody has management or an agency!
The most important lesson I've learned is to be true to yourself along the way. You want to work with a brand that you align with and that hold the same values as yourself. You don't want to work with brands that come along and just offer you things that you don't believe in. If you don't believe in something and it doesn't feel right, you're not going to feel good about creating the content.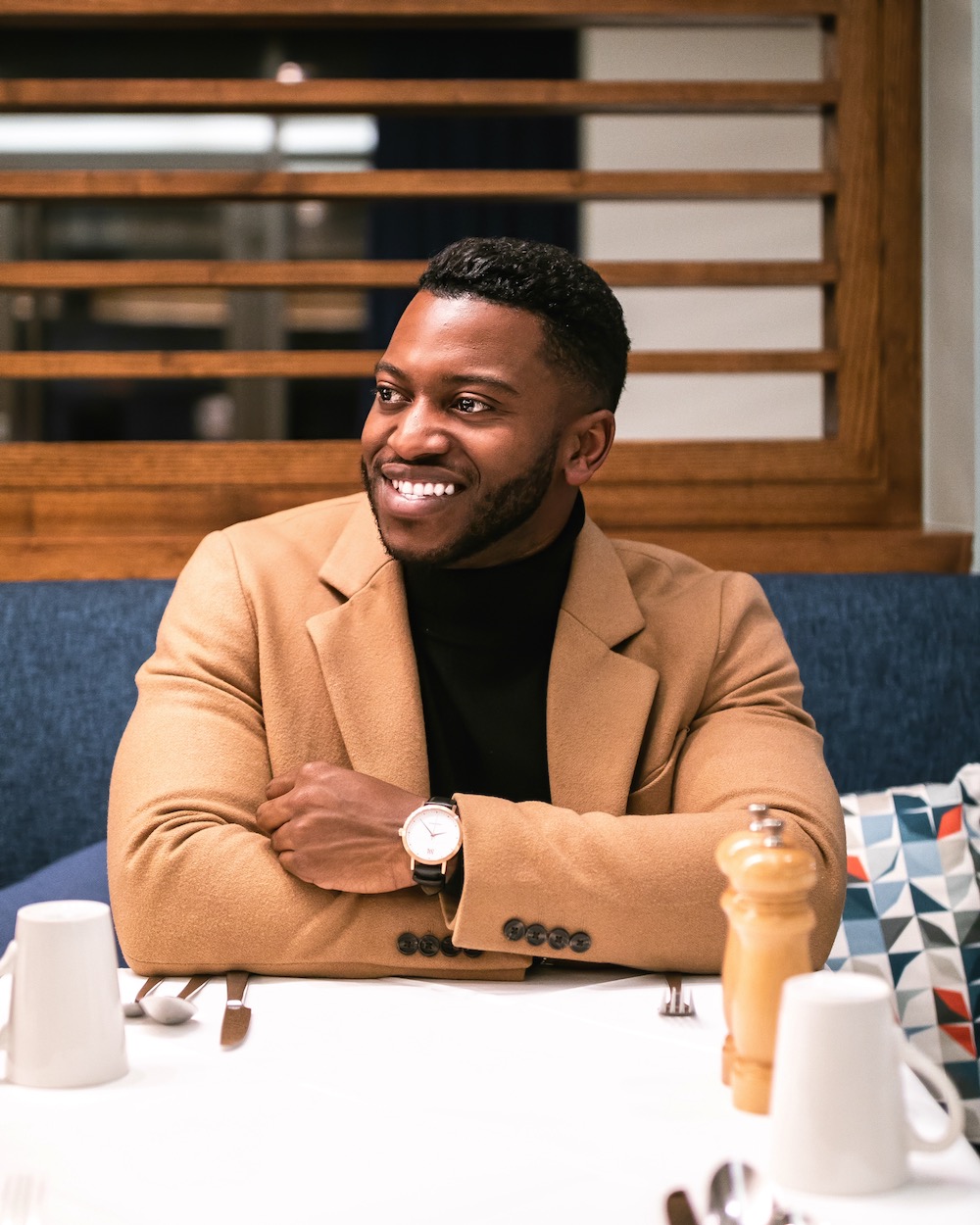 How do you keep up with the latest fashion trends?
I am like an absolute sponge when it comes to the fashion industry. I've always loved reading fashion magazines: publications like GQ, Esquire, Vogue, etc… all to keep on top of the latest trends. And obviously now with social media, people have the ability to see things more quickly. As soon as items are released during Fashion Week, brands are sharing straight to their channels with audiences buying trends that are straight off the runway.
I attend numerous Fashion Weeks around the world as well. I've been to London and Paris, Milan and New York next on the list. They're a great place to learn about fashion, meet creatives, and gain insight into where fashion brands are heading. What you see throughout Fashion Week will be about one or two seasons ahead, so you can already start thinking about planning your content.
Also, just being there is incredible – it's such a spectacle! The production that goes into it is so inspiring and it makes you feel part of something bigger.
So you're based in Manchester - What are the most Instagrammable places in Manchester?
Manchester is a fantastic city. I'd even say that in the UK, it's only just behind London in terms of what's on offer.
In fact, the famous quote is that "Manchester has everything, the only thing it's missing is a beach!" It's definitely transformed over the last few years.
Manchester has some really cool spots and it's a great place to create content. We have the Northern Quarter, which is a really quirky part of town where loads of creatives are based. It has some really great back-drops for content, with graffiti, artworks, etc... it's definitely somewhere I like shooting.
On the flip side of that, you have the newer, more developed part of Manchester called Spinningfields. It's sort of like the business district, and there are lots of modern, fresh spaces to take photographs there. But the secret is that you have to be careful, they don't like you taking too many pictures around there!
Overall, there are so many opportunities in Manchester. The people are friendly and approachable, and there are so many places to create content around the city.
Imperial Leisure is a creative communications agency specialising in viral marketing, digital and social media. We help our clients deliver the right message to the right audience. We'd love to hear from you so do drop us a line or follow us on Twitter.
comments powered by Disqus