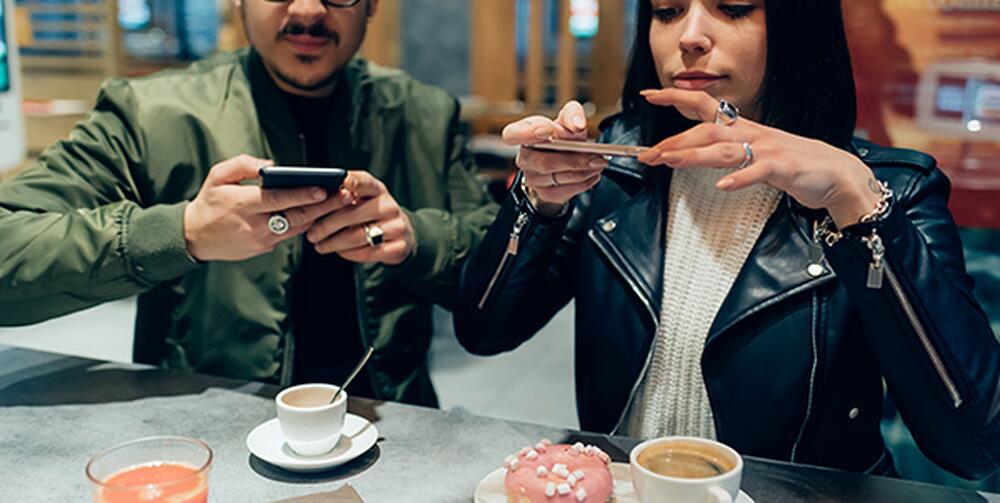 Influencer marketing is resilient
Influencer marketing as we know it is still in its youth. Once restricted to a handful of mini-celebrities who organically grew large social media followings, influencers on social media number in the hundreds of thousands and have become essential to advertising campaigns by creative agencies, social media agencies and brands.
However, the world of influencer marketing is shaking. Recently, the authenticity of influencer posts was brought into question as part of not only the way influencers promote products, but also the broader discussion of mental health on social media. A well-known influencer shared an Instagram post promoting a product and Twitter users soon reacted in a fever of negativity. Lashing out against the social media platform, influencer and brand, people were not happy with how influencers create inauthentic scenarios when posting to social media. The staged nature of this particular post was too much to bear for social media users.
The bright side of influencer marketing
One of the key benefits of influencer marketing is trust. Many influencers claim that they would never promote a product that they would not use themselves and will often collaborate for no monetary gain, instead receiving free samples or discounts from a brand in exchange for a social media post. Brands and companies have traditionally marketed themselves to consumers through sponsorships and celeb collaborations, often at huge financial and time-related costs. Brands also had the benefit of linear mass communication, where advertising spend guaranteed views and exposure, and people couldn't avoid being part of every marketing campaign within eye or earshot.
Enter social media platforms where people directly impact on what content they see. More than ever, they can easily hide or hide from ads supported by massive budgets. In order to fit in with the new world of paid social ads, influencers have offered their large followings and buzzing personalities to brands and agencies to sell products.
The more human face of influencer marketing turns on its head the assumption that people are promoting products purely for a paycheque – the influencer trusts the quality of a product and the fans trust the opinion of another equal with many more followers than themselves.
Although it was somewhat a run-of-the-mill influencer product post, people soon started sending the influencer harsh comments, including death threats. The influencer held her own and claimed she never intended to suggest an idealistic 'I woke up like this' scenario, and insisted that her real fans would know that her life isn't a world of permanent magic and whimsy. Despite the backlash, her Instagram account actually gained followers.
While this particular event is yet another hiccup in the young world of influencer marketing, it doesn't mean the end of the industry.
While they often receive celebrity treatment and reverence from their fans, influencers tend to find themselves in hot water with brands, regulators, each other and the world of harsh internet commenters. Multiple successes and setbacks have marked the early days of influencer marketing and many more are to come. The industry still offers a new approach to marketing for brands who need a fresh strategy or target market for their latest products.
Imperial Leisure is a creative communications agency specialising in viral marketing, digital and social media. We help our clients deliver the right message to the right audience. We'd love to hear from you so do drop us a line or follow us on Twitter.
comments powered by Disqus