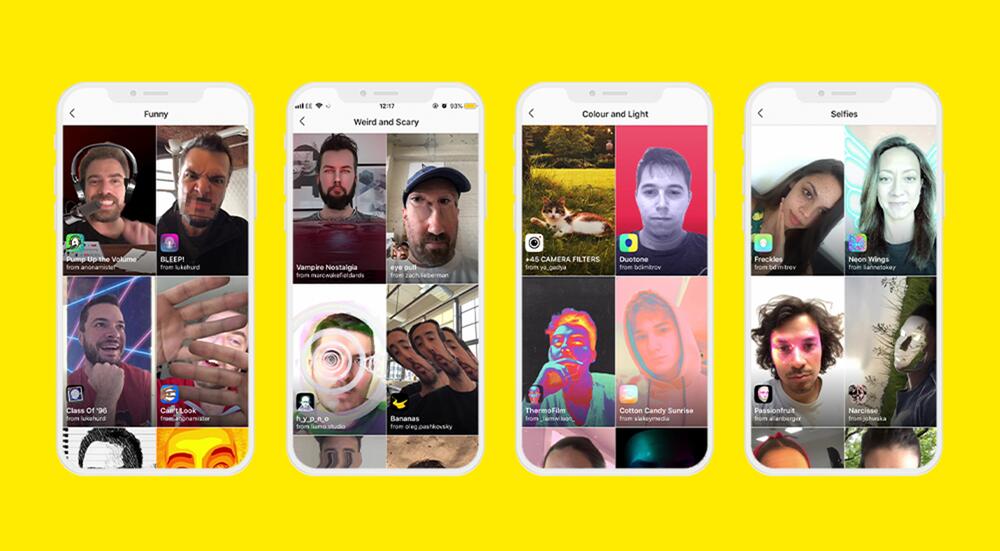 It's all in the effect: Instagram's Effects Gallery
Guess what creatives? New features are here! You can now create your own Instagram AR filter using Spark AR Studio and upload it to the 'gram for your audience to try out.
This new trend has seen some already creative – and slightly freakish – outcomes. The filter was first rolled out to a select, beta group of 'creators.' Then once users followed the 'creators', the filters would appear in the Stories' camera effects tray.
Now, you no longer need to follow a creator to get access to their effects. Since the app-wide roll out, Instagram has gifted us with the 'Effects Gallery' – providing hours of fun. There you can browse, try and save a myriad of filters. And it's easy to sort through the filters, whether you want to channel 'fall vibes' or 'love' – there's a filter to suit.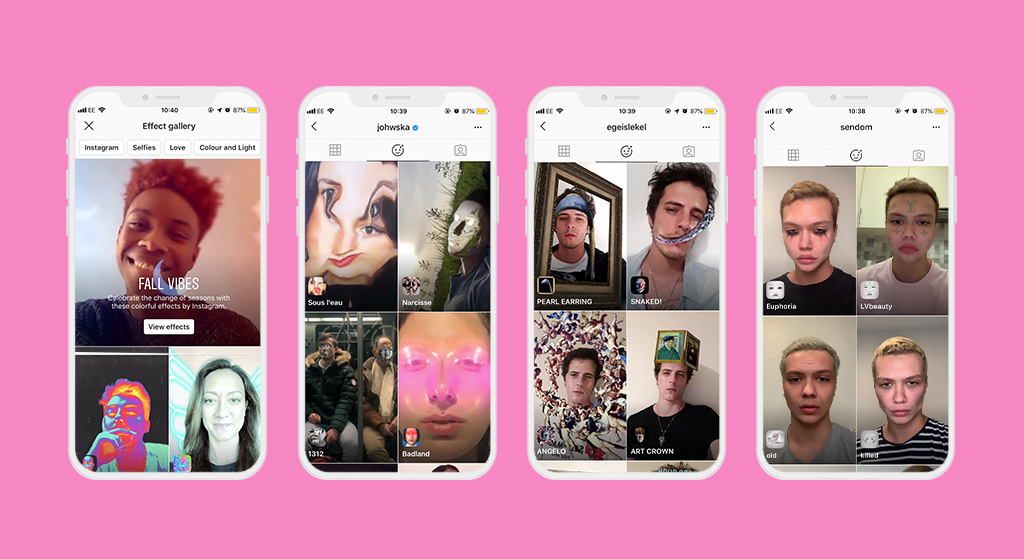 This new feature adds another dynamic to virtual communications. Yet despite this, ethical concerns have been raised due to the filters providing warped standards of beauty. This is certainly true with some of the face altering filters – creating narrowed cheekbones, smaller noses, bigger lips, and perfect skin. So in an age of breaking through beauty stereotypes, does this mean we have taken a step back?
Whatever the ramifications, AR effects do present new opportunities for businesses – as Instagram announced they are beta testing a new feature that will allow brands to add AR effects to their business pages. The thought behind this is that customers will be able to virtually try products before they buy.
It will be interesting to see how the new feature will benefit businesses and creatives, and it's definitely one to watch.
Imperial Leisure is a creative communications agency specialising in viral marketing, digital and social media. We help our clients deliver the right message to the right audience. We'd love to hear from you so do drop us a line or follow us on Twitter.
comments powered by Disqus