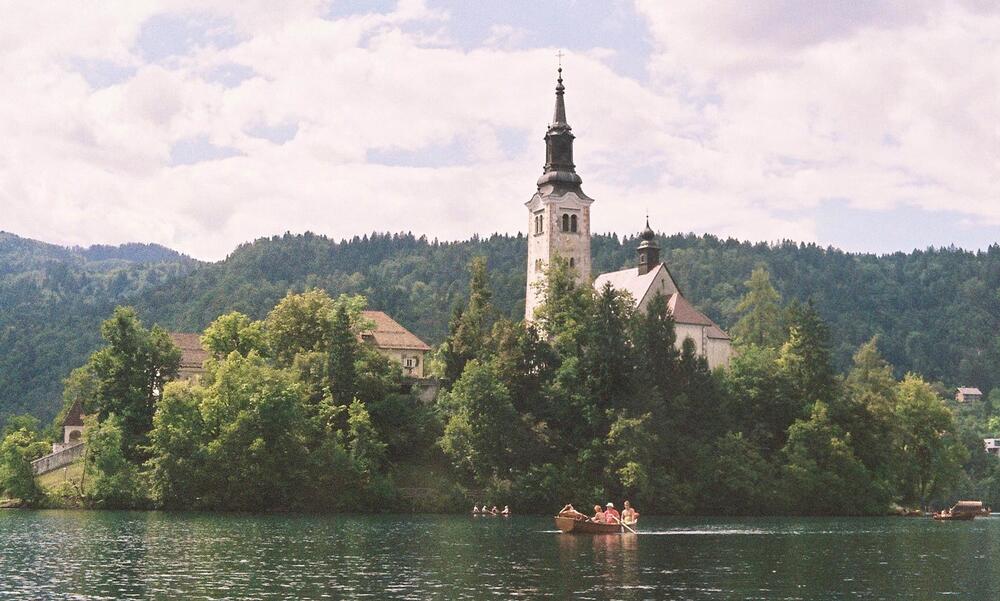 It's Time to Use TikTok for Your Travel Marketing
If you think you're 'down with the kids', perhaps it's time to think again. Well, unless of course you're already using TikTok, that is.
The social media app and digital platform launched in 2016, and since then, has increased to around 1.5 billion active users around the world. This statistic alone ranks higher than its long-established digital counterparts, like Twitter, LinkedIn, Pinterest and Snapchat. And since its launch, we've seen the rise of E-girls, E-boys, VSCO girls and the 'anti-influencers' of TikTok, with their own subculture that rivals the popularity of the Instagram influencer economy.
So, just a quick snapshot of what TikTok does: it describes itself as "the leading destination for short-form mobile video, [with a] mission to empower and share the world's imagination, knowledge, and moments that matter." Ultimately, it gives users a platform to create up to 60-second videos, embracing 'challenges', adding music and filters, before sharing the clip with their followers.
What does this mean for travel marketing? Well, with approximately 60% of TikTok's global user base being between the ages of 16 and 24, the app has significant untapped potential for those looking to promote their travel or hospitality brand to Gen Z and Millennial customers.
Beyond the #RaindropChallenge
Back in 2019, top influencers and global travel's best brands got together at East London's Tobacco Dock for BorderlessLive to swap insights and network. It was during this event that TikTok travel content producers, Tom Hooker and Nick Robertson, spoke about producing content on the app that performs well and drives revenue.
One of the key characteristics of a successful video is in "telling a story", with 15-second posts proving to have the best reach and exposure. Similarly, it's demonstrable that short and punchy content is considerably more popular. If you're concerned that the short-form video structure may be too short to host sponsored posts – you'd be surprised as to how much can be achieved in less than a minute. Especially with the app being specifically designed to be so attention-grabbing and worthy of a CTA.
With that in mind, TikTok even launched its own travel-related campaign last year – encouraging users to share their #TikTokTravel stories and participate in in-app challenges. Several global tourism boards jumped to participate in the campaign, with cities and countries like Los Angeles, Dubai and Japan joining the platform.
It's also important to remember that it is music that's at the heart of TikTok. Like hashtags on Instagram, music helps with discoverability. It's a popular belief that the app is "all lip-syncing", and while it did evolve from Musical.ly, the platform now has loads of edits and features to create more.
One real-world example is Lil Nas X, who made the leap from TikTok fame to breaking the record for longest-running No. 1 song with "Old Town Road" on the Billboard Hot 100. From going viral on the app, he then had the most-searched song of 2019. So, choosing songs that are in the charts or currently trending on TikTok is crucial if an account is hoping to gain traction.
Increasing in Potential
TikTok has seen some larger travel brands tune in to its potential for travel marketing.
Brands like Liverpool F.C., Booking.com, and even The San Diego Zoo are killing it on the app. Booking.com being one brand that has curated hundreds of videos, with most being dedicated to the 'dreaming' phase of booking holidays and ideas for planning your next trip abroad.
That being said, what's stopping your brand from marketing on TikTok? You can be the place for travel content inspiration or create a few challenges of your own. Who knows… you can be the one to create the next #DNATest meme.
Imperial Leisure is a creative communications agency specialising in viral marketing, digital and social media. We help our clients deliver the right message to the right audience. We'd love to hear from you so do drop us a line or follow us on Twitter.
comments powered by Disqus