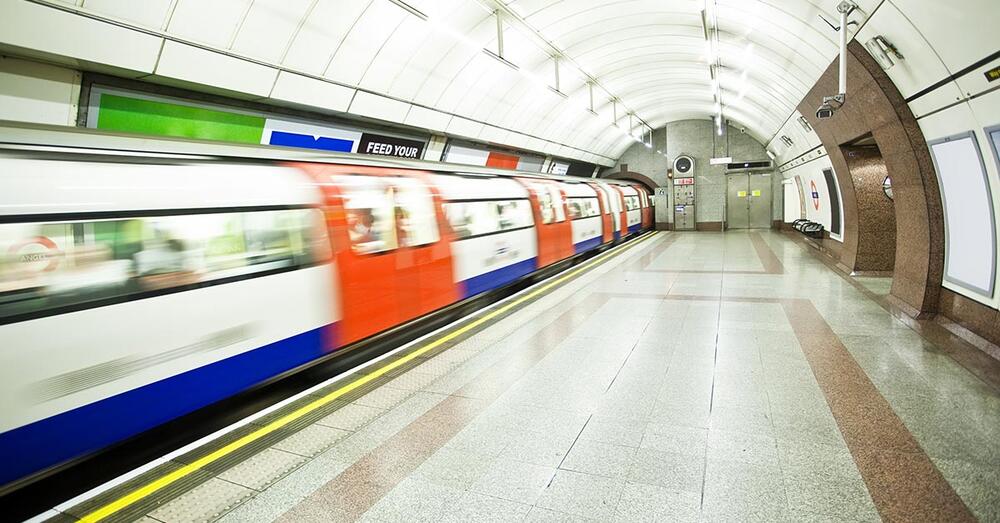 The London Underground: Home of Great Adverts
In today's digital society, brands have to compete hard for consumers attention. The only problem: brands can feel forced to communicate their message using shorter and shorter copy, making it harder to stand out and cut through the 'noise' of digital. When you don't have long to grab attention, shorter soundbites work best, right?
Luckily, there's one place where the days of long form copy are still going strong - the London Underground. Deep beneath the city, cut off from the digital content that constantly competes for our attention, minds are actually more open and receptive to advertising.
It is only recently that tangible data has become available on how London Underground passengers engage with their environment.
The Underground people
For starters, affluent commuters are the London Underground's main market, giving marketers an instant connection with their intended audience. While the average Brit brings home just over £27,500 of bacon, the median income in London is over £48,000. That's a few extra bob which could go towards buying that well-deserved holiday or West End show advertised on the train.
The types of people who see ads on the transport network compound the effect of advertising in this unique travelling world. Exterion reports that 33% of London Underground users are more likely to be "conversation catalysts", i.e. are more likely to start talking and potentially mention an ad they saw during their commute to a friend, family member or colleague. Combine this with the isolation that metres of concrete overhead provide, people chatting on the journey could turn to an ad to beef up the conversation.
The levels of engagement with Tube advertising should also interest marketers. As many as 65% of passengers say that Tube advertising isn't as intrusive as other advertising, and 60% actively notice when new ads appear on their regular journeys. 70% agreed that they have more time to take notice of ads on the Tube.
80% of passengers say they don't like social media ads but enjoy ads on the Underground. This only confirms social media agencies' knowledge that people use social media for fun, entertainment and curated content, not deliberately for products, promotions and advertising. The Tube, on the other hand, is a place where ads are expected, accepted and welcome - when there's no 4G and you're stuck in tunnels for an hour, just about anything is entertaining.
The Underground space
Besides the type of people that use the London Underground, the tunnels and stations themselves are a unique space. The separation from the world above provides long form Tube ads with the audience that digital advertisers can only dream of.
The Underground can be as many as 58.5 metres deep at Hampstead Station or within a tunnel for almost 28km between East Finchley and Morden. Commuters are effectively prohibited from the bustle of the city distracting them and might not be sucked into their device screens for hours on end. Some stations have WiFi, but as soon as the train rattles away and vanishes into the dark depths of the tunnel, the most prominent media in sight are adverts.
Then there's the layout of the cars, stairways, escalators and platforms. Every passenger follows the same route: into the station, through the gates, onto the escalators and into a space with hundreds of ads lining the walls and sometimes even floors. Massive ads on the walls opposite the platform offer particular value for long form copy as commuters have time to wait and read. However, because WiFi is available on the platform, the massive ads still need to be eye-catching and engaging.
Once these ads are consumed either deliberately or subconsciously, a train arrives and commuters shuffle on to find seats. Once seated, commuters can then observe dozens of small ads and remain entertained on their long journeys.
The Underground numbers
With over 16,000 ads showing on Transport for London's Tube and bus services between mid-2016 and 2017, the opportunities are so sweet for advertisers and marketers to connect with their audiences in a way no other ad space can. 4.8 million passenger journeys take Londoners and visitors around the city every day amounting to over 1.5 billion journeys a year.
47% of passengers undertaking these journeys don't use any other form of public transport so ad recall is almost guaranteed as these passengers use the Underground exclusively. Repeatedly encountering the same ads also gives more time to read long copy and become familiar with a brand's tone of voice and values.
Some things never get old
The London Underground has to some extent incorporated commuters' digital needs and is in no way stuck in a bygone era. The rituals, norms, architecture and people that can be seen in this subterranean, brick-and-steel world haven't deviated much in terms of what is available for advertisers. Ads with long form copy are appreciated and enjoyed, and talkative people with money to spend see them regularly. While mobile smartphones are convenient, fun and present endless opportunities to advertise, the walls of the Tube provide the best places to get your brand seen - a copywriter will also never complain about their work appearing in the world's most iconic metro system.
comments powered by Disqus