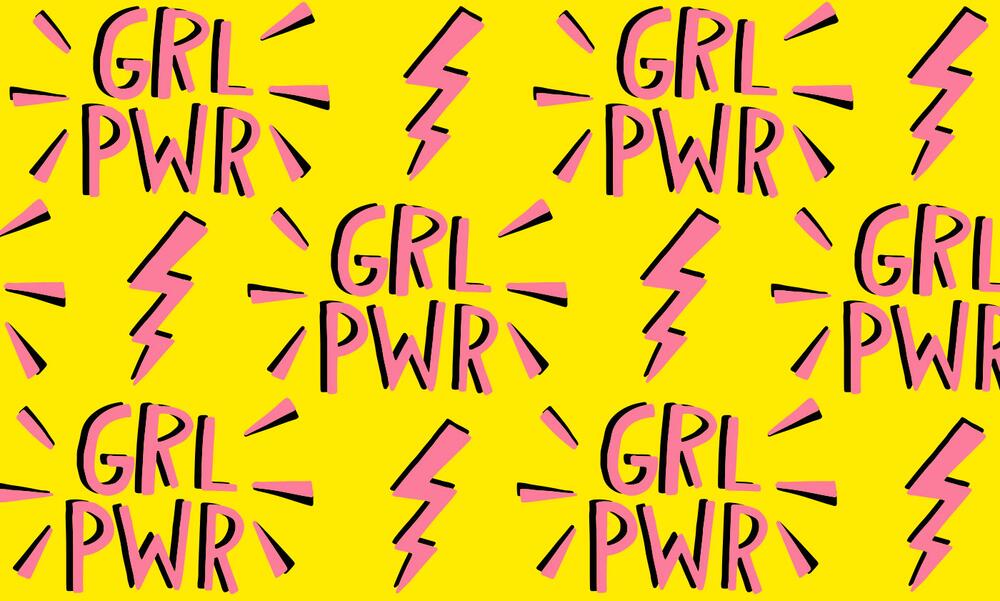 Nine Times Women Totally Crushed It in 2019
New Year's Eve might feel like yonks ago – but 2020 is only just getting going. And if 2019 is anything to go by, this new year is shaping up to be a significant one for women. Women rose to new heights last year, notching milestones in entertainment, media, politics, sports, science – you name it. From the record-breaking Women's World Cup to Jameela Jamil's Instagram shakeup, here's just a snapshot of monumental moments for female empowerment and equality in 2019. 💪
Greta Gets the World Marching
Succeeding in turning vague anxieties around climate change into a global movement, environmental activist and wunderkind, Greta Thunberg, was named Time Magazine's 'Person of the Year'. In rallying her band of international climate kids in a campaign of school strikes, #FridaysForFuture has worked to highlight the plight of our planet. 🌍
A Breakthrough for Women's Football
Marking a turning point for women in sport and breaking viewing records across the globe ­– the Women's World Cup surpassed over 1 billion viewers. And as the USA won their second consecutive World Cup title, a thunderous, unified chant for equal pay reverberated around the 59,000-seater stadium. The hashtag trended on Twitter, before the team took their fight to the court in a gender discrimination lawsuit against the United States Soccer Federation. The remarkable Megan Rapinoe gifted us with a stirring speech, summing up how they've lived up to their role as standard-bearers and agitators in the women's game. ⚽️
Jameela Jamil Takes on Instagram – And Wins
Jamil's long-running crusade – to regulate the selling and promotion of weight loss products and cosmetic procedures on social media – found massive victory last year. Under new regulations, if a post promotes a weight loss product or cosmetic procedure with a price tag, IG users under 18 years old won't be able to see it. The second major policy bans any content that makes any miraculous claims, which is a huge step in moving away from flogging this toxic influence on young, impressionable people.
Ladies Have Body Hair – Deal with It
Razor brand, Billie, launched their campaign that aimed to normalise female body hair in advertising. In June 2019, the brand released a video as part of their campaign showing a diverse group of women with visible pubic and underarm hair. Billie's co-founder, Georgina Gooley, told Refinery29 that the new ad and accompanying images were meant to "destigmatise women's body hair", making it an important and inspiring message in 2019.
Let's Break the Period Taboo
Periods. Monthlies. Aunt Flo. Call it what you want – but there's a whole lot to talk about. And part of this effort to end stigma and break the persisting silence around menstruation, the new period emoji – a drop of blood – was released as part of an Apple update. After a campaign from Plan International UK pushed for the icon to be included in one of the fastest growing global languages – the period emoji aims to help women and girls discuss their cycles without shame. 🙌
"If You Believe… They Put a [Wo]man on the Moon"
Well, not quite the Moon – but you catch my drift. NASA astronauts, Christina Koch and Jessica Meir, floated feet-first out of the International Space Station in a historic moment: the first all-female spacewalk. As said by Koch, "I think it's important because of the historical nature of what we're doing. In the past, women haven't always been at the table. It's wonderful to be contributing to the space program at a time when everyone has a role – that can lead, in turn, to increased chances for success." 🌝
Walsh Splits from Sagmeister
After nearly a decade of working alongside fellow designer, Stefan Sagmeister, Jessica Walsh's new company joins a very short list of creative agencies around the world that are led by women. To coincide with the launch of &Walsh, the ad-world legend published an article addressing the gender imbalance in our industry. As said by Walsh, "As I launch my creative agency &Walsh, I am overwhelmed with emotion… Very few women make it to creative leadership positions, and even fewer have founded their own creative agencies."
Women in Sudan Lead Change
Back in April, a photo of Alaa Salah dressed in all-white and standing atop a car in an effort to lead protest chants went viral. The iconic image was snapped during the widespread protests just days before the President of Sudan was arrested. Women and younger generations were largely the driving force of the movement in Sudan, representing more than 70% of protestors. Later in October 2019, Salah was invited to address the UN Security Council directly – calling upon the international community to ensure women's meaningful participation in the transition process going forward.
Everything about Phoebe Waller-Bridge
Fleabag: The Scriptures adorns my bedside table like the wholly glorious scripture it is. 🙏 And whether it was Fleabag, Killing Eve or adding her magic touch to the new James Bond film – in a decade where there have been increasing conversations surrounding representation in film and TV, her rise was monumental. There are very few female writers and producers that can be called household names, yet Waller-Bridge skyrocketed to success on the back of projects centred around flawed, diverse, vulnerable and three-dimensional women.
(If you're reading this, Phoebe, I'm a huge fangirl. Grab a coffee sometime?).
comments powered by Disqus