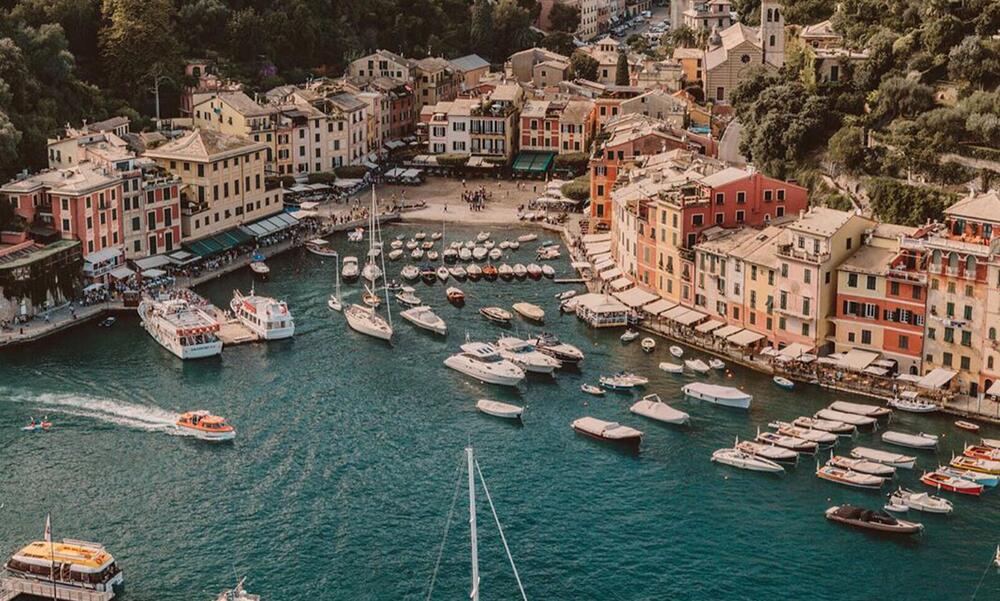 'Postcards by Hannah' talks to us about life as a travel influencer
Hannah started working in the travel industry early on which established her love of travel. She went on to create her successful company InstaBritain and her blog 'postcardsbyhannah' won the Blogosphere Travel influencer of the year in 2019.
She now manages her own, and various other social media accounts for different travel brands.
She loves to travel to new places, always making sure she has a camera to hand to snap some shots.
Tell us a bit about yourself: what inspired you to start Postcards by Hannah?
I went on a weekend away and was snapping loads of photos of Liverpool, I didn't want to bombard friends and family with photos so ended up making a whole new Instagram to post on. I didn't tell anyone about it except my husband until I hit 100,000 followers because I thought everyone would think I was lame!
Which outside sources do you use or take inspiration from when creating travel content?
Ever since I was little I have had an obsession with Country Life magazine, I used to sit and flick through all the amazing houses in there. I am pretty sure that is where my obsession with cottages and the countryside comes from. I also used to love reading maps. When I was about 8 I would sit in the back of the car and read the A-Z map and ask my mum where we were. I was always interested in exploring these places one day and then visited a travel agency with my mum when I was 9 and wanted to go abroad too!
How are you finding the current shifts in the social landscape?
Instagram is so different now compared to when I first started! I began 'gramming around 6 or so months before the chronological feed was changed to an algorithm. I always felt lucky that the algorithm happened to work in my favour for a long time and I understood what the platform wanted from me. However, 2020 I don't think anyone can figure the algorithm out, but because of this we have given up trying and there is more authentic and passionate content being created as we stop chasing numbers. I do question the real motive behind Instagram hiding likes, I would love to think it really is for mental health reasons but I do doubt that. It will be interesting to see what happens next, my likes became hidden but 3 weeks later they reappeared and stayed, I don't think Instagram even knows whether to make the change permanent or not!
Where is the most picture-postcard perfect place you have visited?
Visually, Cinque Terre in Italy. I believe it is the most beautiful place I have ever seen. However, what you don't tend to see on Instagram is the sheer volume of tourists and how hard it is to walk around the towns these days without bumping into each other. I visited Procida Island off the coast of Naples in October 2019 and it was heaven on Earth. Whilst I think it is hard to beat the aesthetics of Cinque Terre, Procida comes very close, and the best part is, we had the place to ourselves.
What 3 travel necessities can you not go without?
1) Camera - I actually find it impossible to travel now without snapping photos!
2) Phone - I travel solo a lot and need my phone to keep in contact with my husband, friends and family so they know I'm fine, I also can't go a day without being sent photos of my dog, Baxter!
3) My Kindle - Travelling is the only time I ever have time to read, my Kindle comes everywhere with me and gets me through most plane journeys.
Do you have any tricks and tips on how to capture the atmosphere of a city?
Don't be afraid to go when it's busy. We are bombarded with perfect images that have no people in them, the reality is the photographer woke up at 5am and was walking around at 6am. Whilst the images are beautiful, I always find they are a bit soulless. My favourite continent to photograph is Europe, and where better to sit down, have a drink on a square and people watch? Having people in my images helps set the scene, atmosphere and create a story.
So... you have visited a lot of places! If you were to narrow it down to your ultimate travel experience, what and where would it have been?
Ohhh gosh this is tough!! It would probably have to be when I went to Australia in 2018. I have a few friends out there and we did a bit of a road trip, first in Noosa (Queensland) and then to Western Australia. Driving with the roof down, blasting music and spending time with friends in the most beautiful of places was an experience I will never forget.
comments powered by Disqus