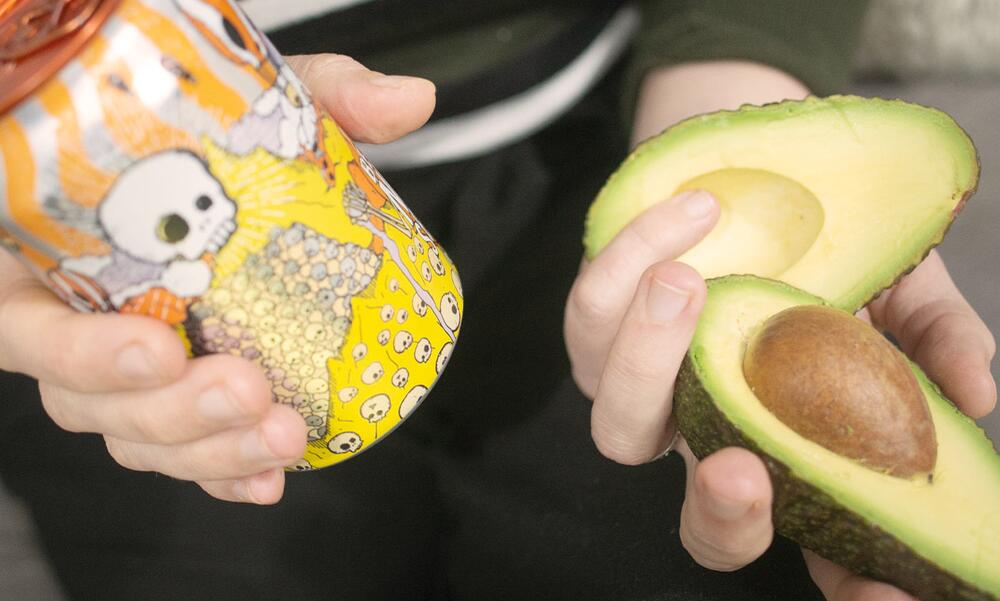 So long, 2010s: A Decade in Review
What 👏 a 👏 decade.
More than just avocados and craft beer, the 2010s have been a whirlwind of bonkers, exciting and astounding technological advancements. The streaming-service wars were on, as we all discovered the insane gratification that comes with watching twenty-straight-hours of Stranger Things, Game of Thrones and Breaking Bad. Teen activist, Greta Thunberg, was the youngest person to be awarded Time Magazine's 'Person of the Year', for her environmental campaigning which has since become a global movement.
With the wave of social media influencers and YouTubers growing, research has shown that 'influencer' is the most common answer when asking children about their career ambitions. Personalised algorithms have ruled everything around us online – where we once had to guess about our target audience, we now have in-depth user data. And social justice movements like #MeToo, #TimesUp, #OscarsSoWhite and #BlackLivesMatter have ruled the Twitter-sphere.
A lot has changed in the past ten years that affect how we use marketing and advertising to target consumers, evolving in ways we would never have imagined. From algorithms to Vine (RIP!) we've put together a snapshot of marketing milestones that have defined the decade. See ya, 2010s. 👋
The State of Social
Over the past decade, social media has become a crucial route-to-market for brands and their digital marketing. Why? Well, there are nearly 3.5 billion active users on social media across the globe – so chances are, your audience is probably there. In 2010, Facebook was king and somehow accounted for more web traffic time than Google. Everyone in my high school had an account and our parents had no idea what the all the fuss was about. But now, even my 85-year-old grandmother is active on Facebook. (Thanks for the likes, G-Money – I can always count on you.)
Remember "doing it for the Vine" back in 2013? I do. My six-second videos were really popular with my mother (only my mother, unfortunately). But, after a rocky few years, Twitter had to shut down Vine's mobile app. And while existing Vines still remain on the web, the media format that had become beloved for its creative challenges and versatility had to head in the way of Betamax.
When Instagram launched in 2010, it only had 1 million active users. Fast forward to now and IG has over 1 billion monthly active users and 'influencer marketing' has skyrocketed into a multi-million-pound industry. While kids used to answer "astronaut" or "doctor" as professed career ambitions, now one in five British children say that their dream job would be 'social media influencer.'
Many people might associate 'TikTok' with the hit pop single by Kesha (Ke$ha no more). And we don't blame you. But for teens around the world, the app has taken on a completely different meaning. Ask any Gen Z'er and they'll tell you that TikTok has been a completely new subculture since its launch in 2016. Entering into the new decade, TikTok is one of the fastest growing social media platforms in the world.
A Move to Mobile
Can you imagine life without that glowing rectangle in your pocket?
As this decade draws to a close, looking back on the development of mobile tech is incredible – our smartphones have acted as barometers of change in the world we live in, and we've come so far. Smartphone technology obviously existed in some nascent form before 2010, but how could we have predicted how dramatically it would alter our lives?
On a nano-level, smartphones have obviously changed how we communicate with one another, but zooming out, the effect was even more dramatic and radical on the whole of society. From influencing the outcomes of elections, to everyday activities like ordering a taxi or fast food: smartphones have transcended their primary function to transform into tiny computers. What used to be hours playing the game 'Snake' now serves as piece of smart technology for over one billion users.
Thinking about smartphones as an 'interface device' is perhaps the most logical way to roadmap the progress of this technology in the coming decade. Through a combination of augmented reality (AR) and smart wearables, the next phase is likely to shift us away from a single screen towards a variety of devices by which to navigate the digital world. And, in so many words, to market to our audience.
The GIF That Keeps on Giving
People really love all things visual – that's made very clear with 92% of Internet users using the web to watch videos online at one point or another. Over the past ten years, we've had to grow in the variety of consumer-facing media we use in marketing – media like GIFS, memes, infographics, eBooks, and video achieving high impact.
And when you only have a few seconds to capture the attention of your consumer, that's what makes media like videos and GIFS (with their call-to-action capability and emotional impact) a great way to connect with your audience. As a writer, I'd love to say that a 2,000-word article has the same impact as throwing Shia LaBeouf on a meme, but that's just not the case.
I Like Big Data and I Cannot Lie
During the 2010s, it became a lot easier for brands to utilise customer data to drive ad spend and marketing decisions. Of course, the rise of big data comes with the [sometimes] infuriating pitfalls, but accessibility has truly made it a lot simpler to learn about your target audience.
For example, web analytics can show you so much: where your visitors found your site, how long they stayed, which pages they visited and liked the most. Innovations in eye tracking have been able to objectively measure consumers' attention and responses to marketing messages, giving us incredible insight into effective communication and recall.
As we enter into the new age of data, security and how said data is used by companies is more important than ever. With all the good that comes with user data and how we reach our target audience, brands also need to be safe and upfront with how they plan on using the data of their customer – hopefully for good. (I'm looking at you, big social media company that shall remain nameless!).
Imperial Leisure is a creative communications agency specialising in viral marketing, digital and social media. We help our clients deliver the right message to the right audience. We'd love to hear from you so do drop us a line or follow us on Twitter.
comments powered by Disqus