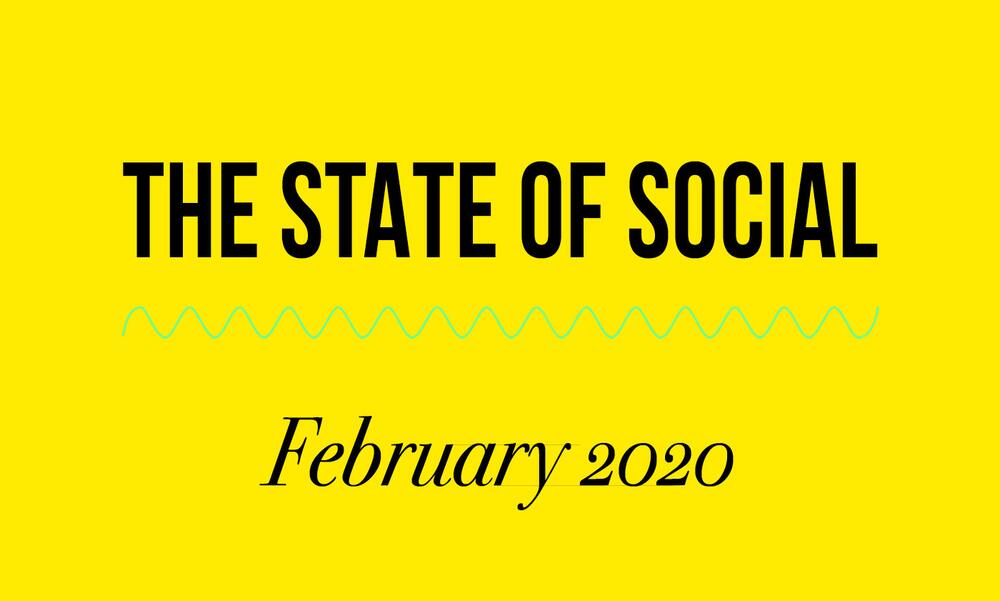 The State of Social: February Edition
We're back again with another monthly round-up. From wellness measures to new editing apps, we're here to give you the lowdown on all things digital!
Instagram Brings DM's to the Web
At long last, Instagram has started to test Direct Messages on desktop. The function has just started being rolled out to a small percentage of the platform's users but Instagram hopes to bring this feature to everyone soon.
With Instagram Stories already on desktop, the new messaging experience has been highly anticipated with Instagram stating that DM's on the web will help Instagram users to "stay in touch with the people you care about". Community managers, rejoice! Learn more about the Facebook family's focus on messaging here.
TikTok Introduces Parental Controls
With the rise in popularity among young users, TikTok has introduced parental controls to provide parents with control over how long their children are spending on the app.
Family Safety Mode allows a parent to connect their account and control Digital Wellbeing features, such as Screen Time Management, Direct Messages and Restricted Mode.
Snapchat Launches New 'Here For You' Feature
As part of Safer Internet Day, Snapchat launched several resources to help make a positive impact on the lives of its users. The new feature 'Here For You' provides in-app support to people who might be experiencing struggles with their mental health or lends information to those who are curious and want to be able to provide support for their friends.
The health and wellness feature - which will be rolling out over the next few months - utilises Snapchat's search feature to share safety resources from local experts when certain topics are entered. Read more now.
Instagram Now Helps You Clean Up Your Following
Ever scrolled through your Instagram feed and thought "who on earth are you" or "where did this person come from" - well, you're not alone. Now Instagram has launched a new feature that helps you to get rid of those drunk-night-out "friends", pity follows or people you've just outgrown.
All you have to do is head to your following list, you will now see two categories: Least Interacted With and Most Shown in Feed. You can also sort your following list from earliest to latest followed - so, bite the bullet, get categorising and decide who stays and who goes. Brutal.
Vimeo Launch AI-Powered Social Editing Platform
With 78% of people watching videos each week and 55% of people viewing online videos every day - video is a key media format to use on social media, with more brands and businesses creating video content to engage their audiences.
The new app ' Vimeo Create' available on both mobile and desktop, includes a set of content creations tools aimed at SMB's looking to delve into video content with pre-made designed video templates or the option for more advanced users to create videos from scratch. Find out more here.
Imperial Leisure is a creative communications agency specialising in viral marketing, digital and social media. We help our clients deliver the right message to the right audience. We'd love to hear from you so do drop us a line or follow us on Twitter.
comments powered by Disqus