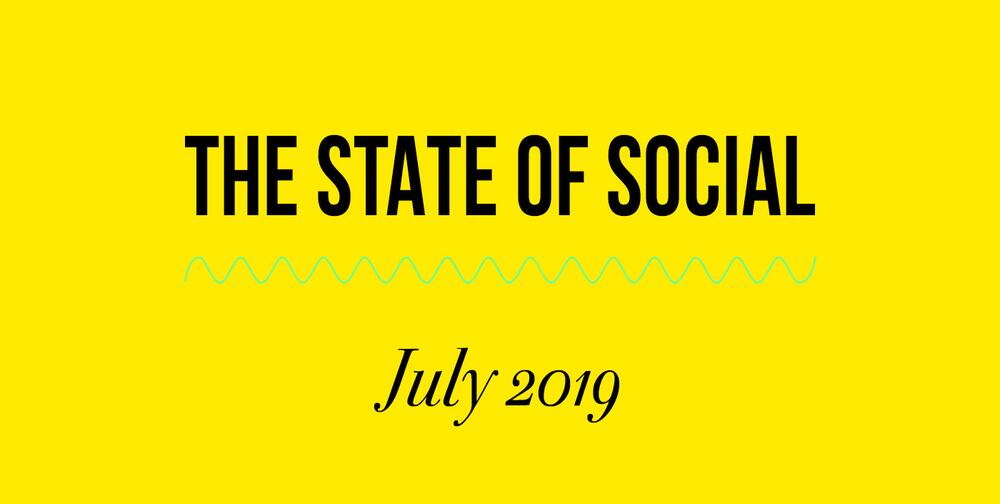 The State of Social: July Edition
This month in social - Instagram caused a storm on social media with mixed emotions after they removed likes in over 6 countries, Pinterest launched new resources to help through struggling with their mental health and Snap Inc. launched a global campaign following the booming success of their second-quarter attracting over 13 million users.
Pinterest Introduces A More "Compassionate Search Experience"
This month, Pinterest have launched a collection of emotional well-being activities that people can make use of within the mobile phone app. Created in collaboration with Brainstorm and Vibrant Emotional Health, the resources will offer users an interactive way to practice self-compassion and relaxation.
The app will generate a prompt when people search for things like "anxiety" or "stress quotes" indicating that a person might be struggling and will guide users through interactive emotional activities. The new "compassionate search experience" is a new effort from Pinterest to enforce their goal of trying to make the platform an inspiring and welcoming place for everyone. Take a look.
Instagram Trials Removing Post Like Counts
Instagram announced earlier this month that it was experimenting with eliminating likes on posts for users in various countries. This new test now hides the 'likes' or views that a post receives, however, users will still be able to view these metrics on their own posts. The company tweeted that they want users to focus on the quality of content that gets shared, not how many likes they get. We've included our thoughts on this and how it may affect marketers here.
Facebook Now Shows You More Reasons Why You're Seeing An Ad
Whether you are a new user or a Facebook pro, understanding your ad experience is a key part of being able to use the platform. In 2014, Facebook introduced ad preferences to ensure users had greater transparency and control on the platform, however, some people are still left feeling unsure - hence Facebook rolling out two new updates to address any concerns.
The first update will make it clearer as to where an advertiser got your information from to create targeted ads, such as demographics interests or whether they visited a specific website. The second update is a change within Ad Preferences allowing users to find out more about businesses that have shared and uploaded lists with your information. Learn more now.
TikTok Introduces a New Instagram-style Grid
Did you know that TikTok is the fourth most downloaded app in the world as of Q2 2019? So now, it comes as no surprise that the short-form video app is working on introducing several Instagram-Inspired features - most important, a grid. This new feature "For You" is incredibly similar to Instagram's Explore page, allowing users to explore content they like or scroll past content that doesn't tick their boxes.
Another feature being tested by TikTok focuses on engagement metrics - quite literally going in the opposite direction to Instagram. Users will now be able to see the number of likes, shares, comments AND downloads a video has received - a clear indicator of rising stars on the platform. Find out more.
Snapchat Launches Major 'Connecting Friends' Ad Campaign
Snapchat has launched its first global, paid media campaign based on their ethos of close relationships and helping people stay in touch with those closest to them. The campaign 'Real Friends' has been designed to highlight stories of users who have had success connection through the app and communication with real friends.
Launched on International Friendship Day, the campaign will be running across broadcast, digital and print channels in a bid to gain new Snapchat users. Read more about the launch here.
comments powered by Disqus