The State of Social: May Edition
The ability to succeed on social media requires a strong knowledge of algorithms, understanding of consumer behaviour and awareness of new features rolling out. This month we're back again, with 5 of our top social media updates throughout May.
Google Brings Product Search to Life With Augmented Reality
This month, Google announced they are introducing augmented reality to Google search, meaning users can search for something and then view it in AR. "We are moving from a company that helps you find answers to a company that gets things done," Google CEO Sundar Pichai said.
The new function aims to help users better contextualise products that we may want to buy online, and eventually, Google will be rolling this out to businesses with an option to include AR in relevant search listings. Get clued up.
Twitter Rolls Out "Go Live" Feature With Up to 3 Guests
Back in 2016, Twitter launched a new API to let users broadcast live video. Twitter are now upgrading their live streaming capabilities by enabling users to broadcast with up to 3 guests.
Currently, the new feature only allows one user to broadcast on video with all the other users featuring in audio, however, Twitter says its working on this capability to be available so that all guests can broadcast on video simultaneously. Find out more on how this works.
Instagram Launches New Creator Accounts
Last year, Instagram announced they were testing out a brand-new type of account with new profile options alongside personal and business accounts. Fast forward a few months and we now have the Creator Account. This addition is yet another demonstration of Instagram paying close attention to users - segmenting Creators and Businesses, allowing bloggers and influencers to creatively control their experiences online.
This account type can only be accessed by those with more than 10,000 followers and includes more in-depth audience insights as well as additional features. Want more?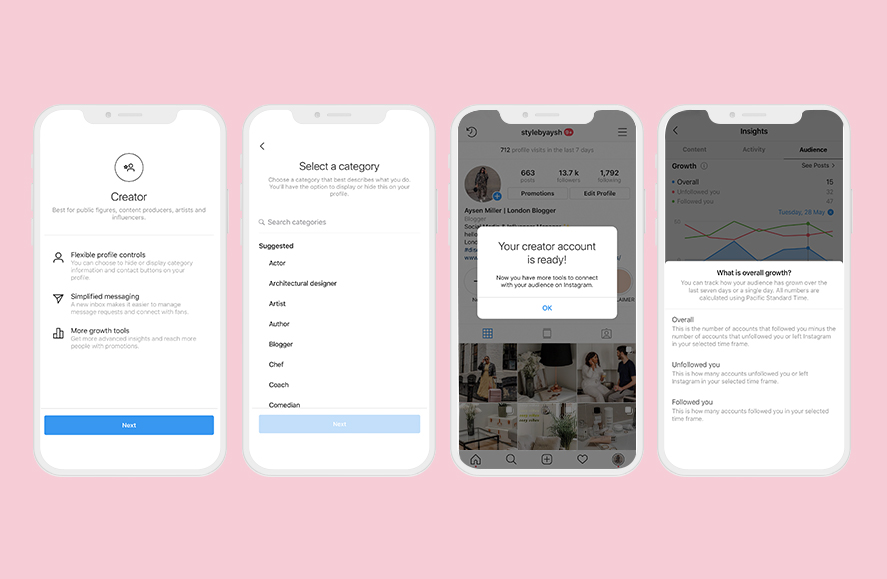 Facebook Updates Algorithm to Prioritise Original Video Content
Facebook is making changes to the News Feed algorithm once again, with a focus on prioritising original videos. In the coming months, Facebook will be making several ranking updates that will affect video distribution across News Feed, Facebook Watch, and "More Videos" recommendations.
In a recent announcement from Product Management Director, David Miller - there are three factors that impact video ranking on Facebook: 1) loyalty and intent, 2) video and viewing durations and 3) originality. Whilst, these are not new additions to video ranking, Facebook will now be strengthening their influence amongst the additional factors that determine video distribution. Learn more.
YouTube Is Changing The Way It Records Subscriber Counts
YouTube is introducing a new change to the way real-time subscriber counts are displayed. It will now only provided rounded figures, so if a channel has 102,345 subscribers, the subscriber count will show 102k until the channel reaches its next milestone.
Real-time subscribers counts have played a huge role within the YouTube community, most recently seen with the viral feud between beauty YouTubers Tati Westbrook and James Charles, which saw users taking to social media and tracking both influencer's subscriber counts fluctuating daily. This change could affect analysis sites from activity displaying follower counts and would render YouTube data less precise. Read more here.
comments powered by Disqus