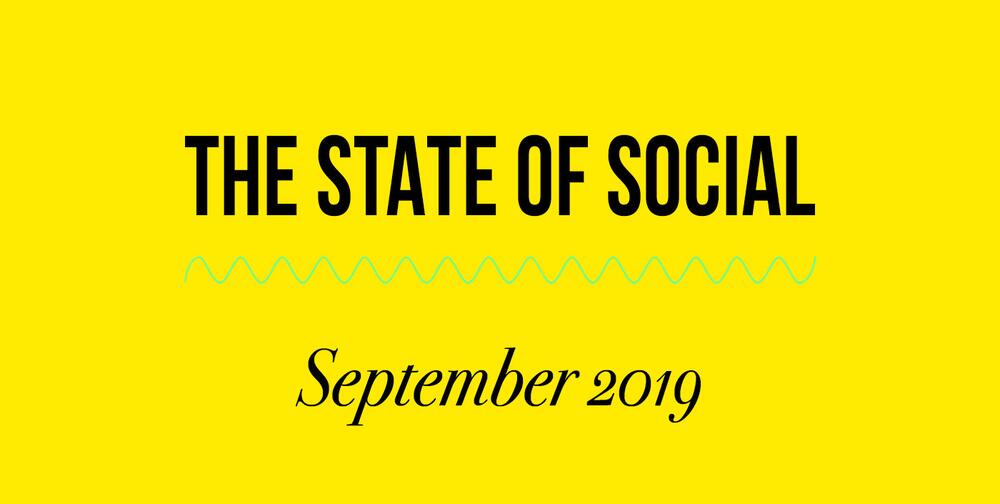 The State of Social: September Edition
As social media ever continues to expand and grow, more and more platforms are coming onboard to the idea of video content. Whether marketers are creating organic content, working with influencers or building media plans - native video is beginning to play a vital role in allowing consumers to digest and engage with branded content on social media.
We've rounded up some of our favourite social media stories this month including new and improved video capabilities, interactive ad formats and features looking to combat the link between social media and mental health.
Pinterest Debuts Shop the Look Ads
This month, Pinterest has introduced several new updates in a bid to ramp up shopping on its platform. From revamped business profiles and the expansion of catalogues to a new format for Shop the Look ads - these new changes place a focus on users to shop directly within Pinterest before driving them to retailer sites.
Brands will now be able to feature multiple products in one ad by tagging up to 25 items in an image. When a Shop the Look ad is shown to a user, they will see a preview of up to four items and can click through to see the rest.
Pinterest recently said, "As people around the world use Pinterest for shopping inspiration, we'll continue making updates to help Pinners discover the right Pin to shop at the right time while giving businesses the tools to reach people while they're in a planning mindset." We can't wait to see what this all looks like as it rolls out across various countries.
Snap Inc. Expands Its Video Ad Offering
Snapchat is starting to encroach on Facebook and Instagram with more and more agency buyers accounting for at least 20% of their paid social budgets on the app. Earlier last month, during Advertising Week - Snapchat announced new adjustments to the video ad limit, allowing marketers to deliver content up to three minutes long, as opposed to the previous 10-second cap.
By increasing Snap ad capabilities, Snapchat is creating new ways to target viewers according to their screen time and how long they spend watching videos in a similar way that has been done on Facebook previously. In addition to this, Snapchat has also introduced new features for non-skip commercials and goal-based bidding to help marketers optimise for longer and drive more engagements. Read more here.
Instagram Brings Branded Content Tags to IGTV
Branded content tags for Instagram IGTV are now being rolled out for users with business or creator accounts that meet certain eligibility requirements. Previously on Instagram, the paid partnership function was only available for Stories and a standard Instagram post.
IGTV viewership is growing at a steady rate and whilst this new feature isn't set to bring any huge changes to the platform, it could have a positive effect on brand collaborations. You can read more about branded content on Instagram here.
Facebook Begins Hiding Like Counts On Posts
The social media giant – Facebook – is following in the footsteps of its visually-driven counterpart to hide the number of reactions a post gets. Similar to Instagram, the test has launched in Australia and also includes ads on the platform as well as organic posts.
The new feature is said to have been included by studies reporting a direct link between social media engagements and a person's self-esteem, meaning that only the author of a post will be able to view the number of interactions on their post. What do you think of this update from Facebook?
Reddit Improves Video Ads Product
Video ads on Reddit are getting an upgraded experience, in the hopes of improving video viewability, completion creates and an easier ad creation process. One of the main features to be relaunched is a new landing page for mobile that improves video ad experience to "combine a seamless viewing experience with additional branding and product information that directs to the advertiser's website."
Another feature includes an update to aspect ratios with the rollout of various formats - allowing advertisers to use the same assets across different platforms, in turn saving time and helping to boost engagement. Learn more now.
Imperial Leisure is a creative communications agency specialising in viral marketing, digital and social media. We help our clients deliver the right message to the right audience. We'd love to hear from you so do drop us a line or follow us on Twitter.
comments powered by Disqus