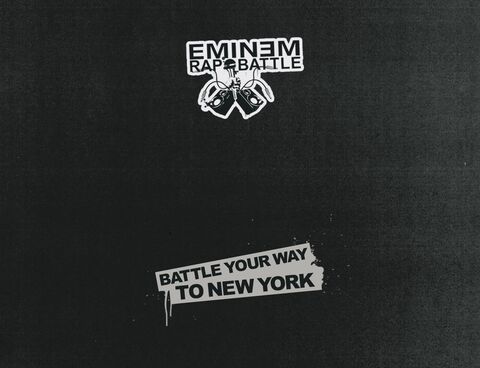 The Story
We designed and built a social media campaign centred around a unique online rap battle to celebrate the launch of Eminem's album "Recovery".
The Experience
Players battled each other in real-time using lyrics from Eminem's hit songs. Battles consisted of 120 second rounds where each player fills the gaps in the lyrics. The players who filled in the gaps in the fastest time won the battle and were awarded a virtual cash prize.
Players were ranked on a leaderboard according to their earnings and were able to share their progress with their friends by automatically publishing updates to their feeds on Facebook.
Starting with a 'residency at The Shelter', where Eminem used to battle in his early days, players continued through to being 'discovered by an A&R', 'sign a record deal' and eventually became a 'double platinum artist'.
We designed the game to spread virally on Facebook by using Facebook Connect technology. The game is loosely based on Eminem's own career and how he went from being an unknown artist battling other MCs to becoming the biggest selling rapper in the world.