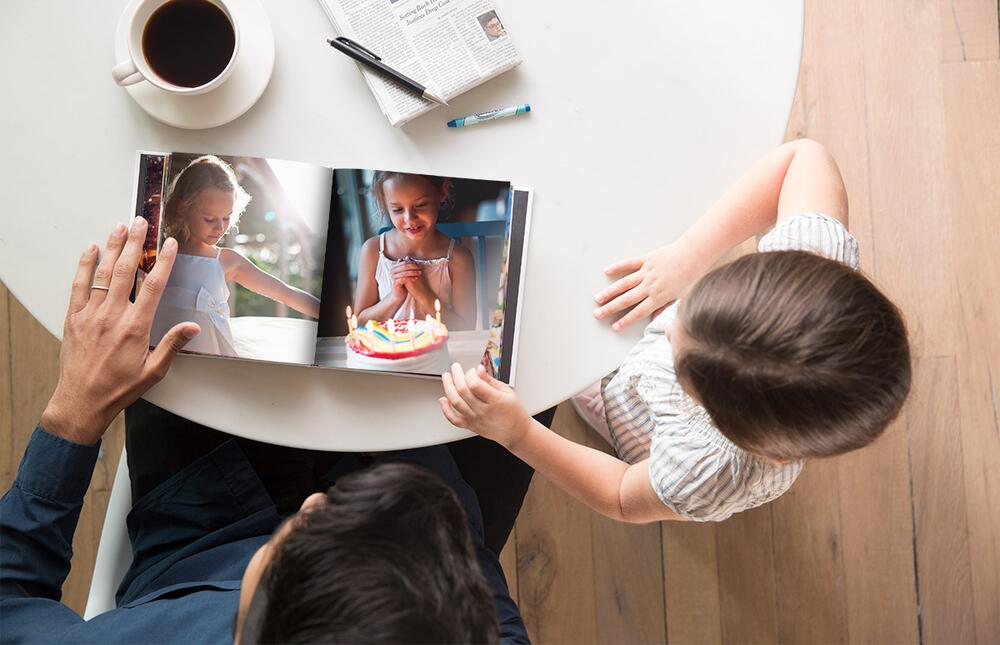 Kodak Moments
The Story
KODAK MOMENTS is an iconic brand with a remarkable heritage in photography. With the KODAK MOMENTS App, you can print your photos, wherever you are, and pick them up from your nearest store.
We have been working with Kodak Alaris, over four years, on the promotions of KODAK MOMENTS App across channels including social media, community management, retail, CRM, digital and advertising.
Kodak Moments Experiment Wipes Phones
We hit the streets of London to undertake a revealing experiment. How would people react if we wiped their phones – and their photos – by mistake? The campaign was picked up blogs and publications across the globe including Mashable and Cnet.
The Big Picture Opportunity
You know that we take more photos that we have ever before, but you may be surprised to learn that 2/3 of 18-24 year olds also print their photos. We produced a video featuring interviews with our target audience about their photo printing habits.
Messaging & Campaigns
We help Kodak Alaris create messaging for the promotion of KODAK MOMENTS App. We create campaigns to communicate the messaging across retail, advertising, digital and social.
Social Media
We look after the social channels of KODAK MOMENTS through content strategy, community management, customer service and content creation.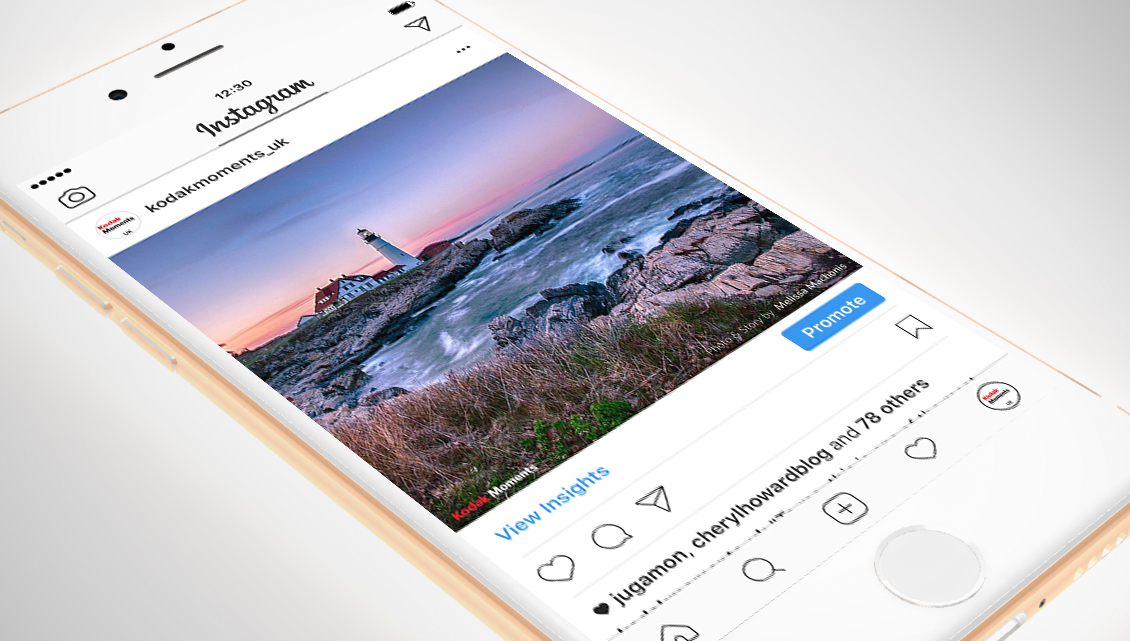 CRM
We create, design, build transactional, broadcast and editorial emails to engage KODAK MOMENTS email database.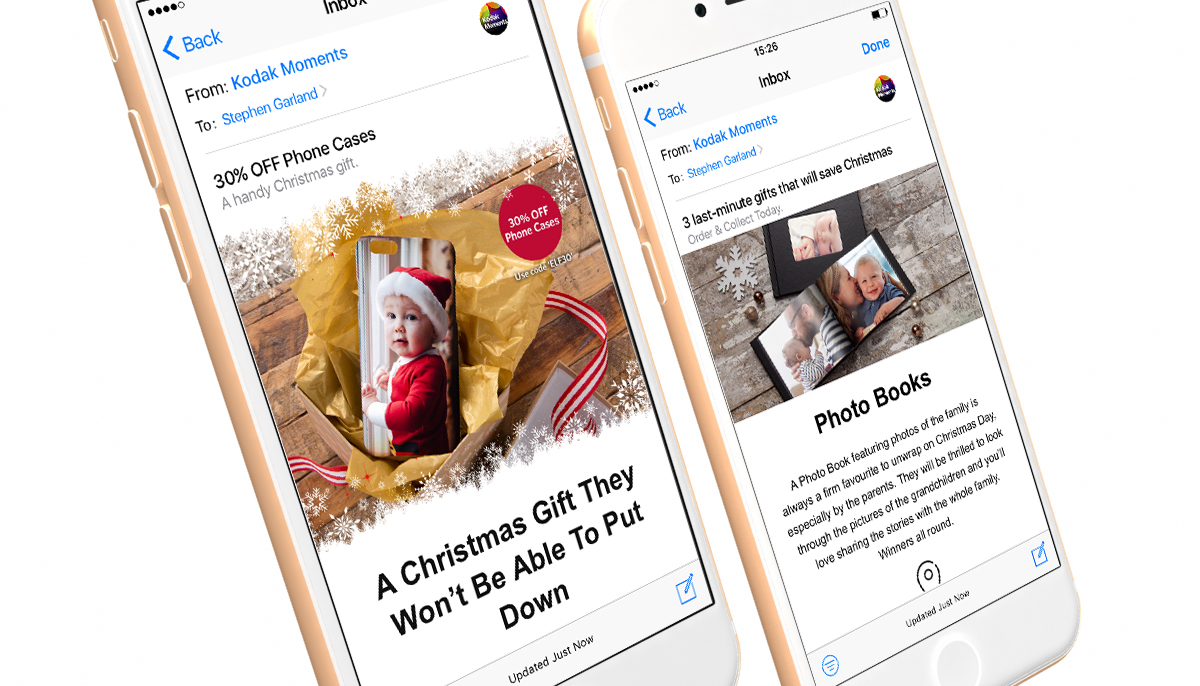 Microsite
We created a responsive, multilingual microsite showcasing the features of the app. We continue to manage the design, development and hosting of the site as the app evolves.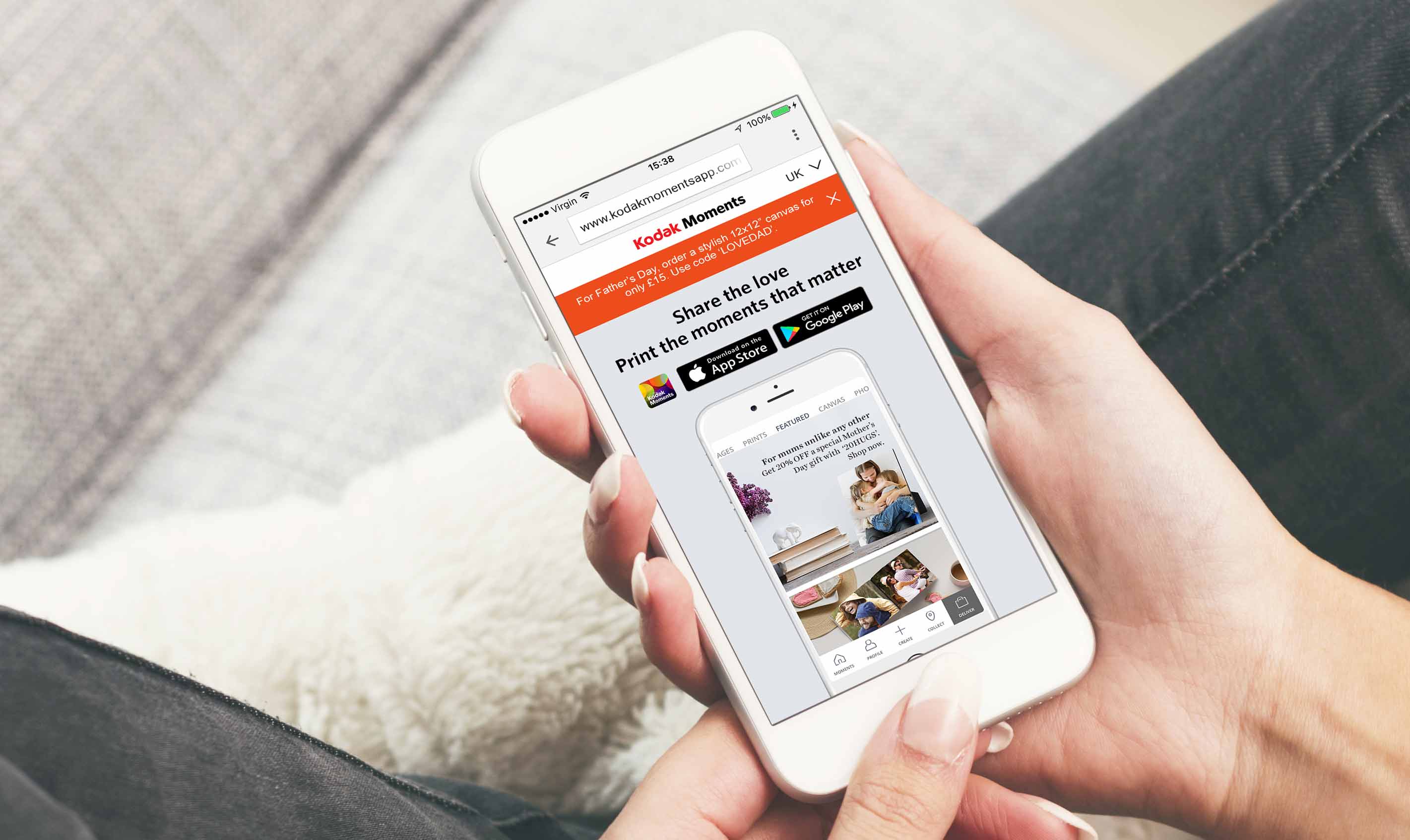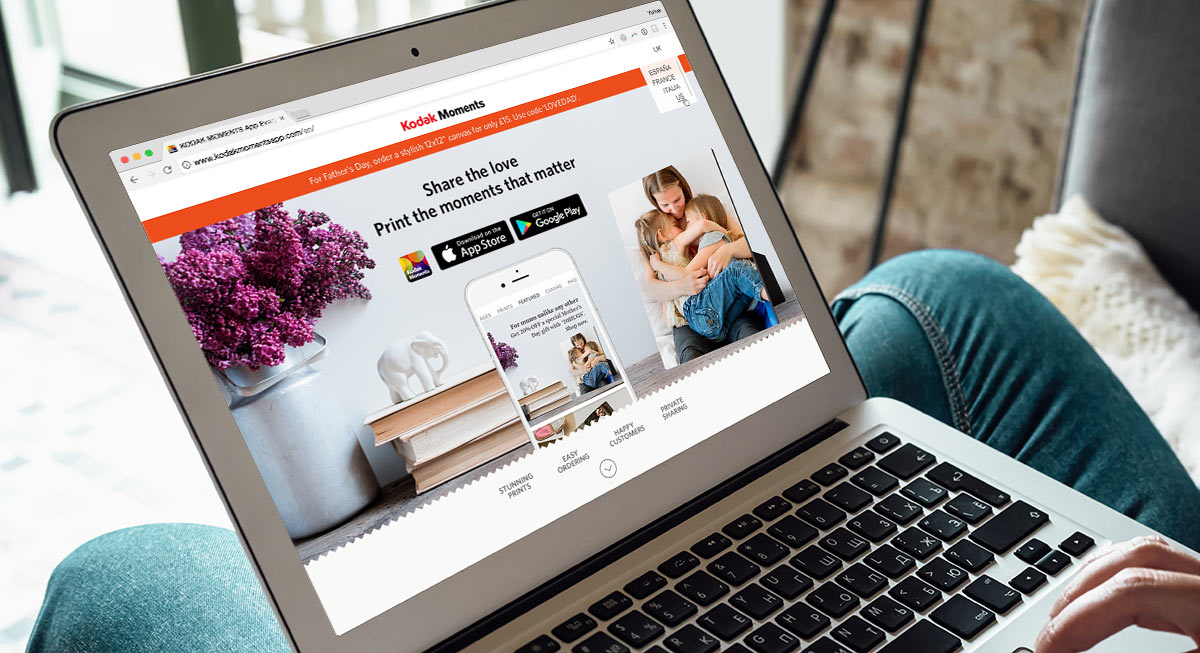 Content Creation & Curation
We create content and campaigns across digital, blog posts, animations, social, POS and retail. We look after the digital properties for KODAK MOMENTS App and continue to manage the design, development and their hosting. We also devise UGC content creation mechanics such as competitions.
We also created a film which outlines the basics of how to use the app as well as a montage of KODAK MOMENTS.
Advertising
We created social and display ads to drive installations of the new app in tandem with organic activity on Facebook, Twitter and Instagram.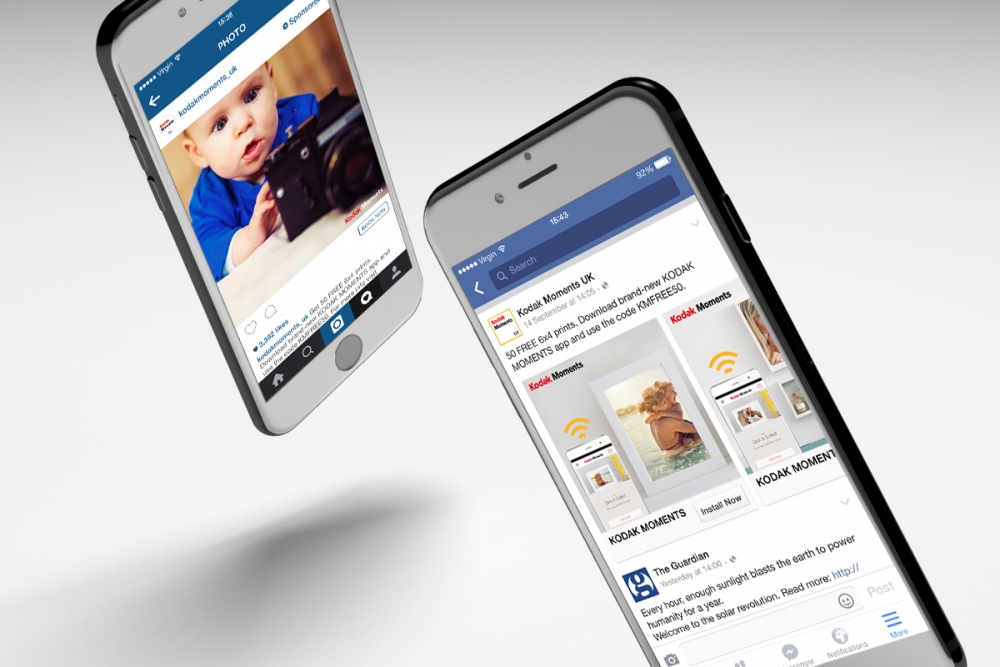 Retail
We produced the POS and retail materials to promote the apps in store.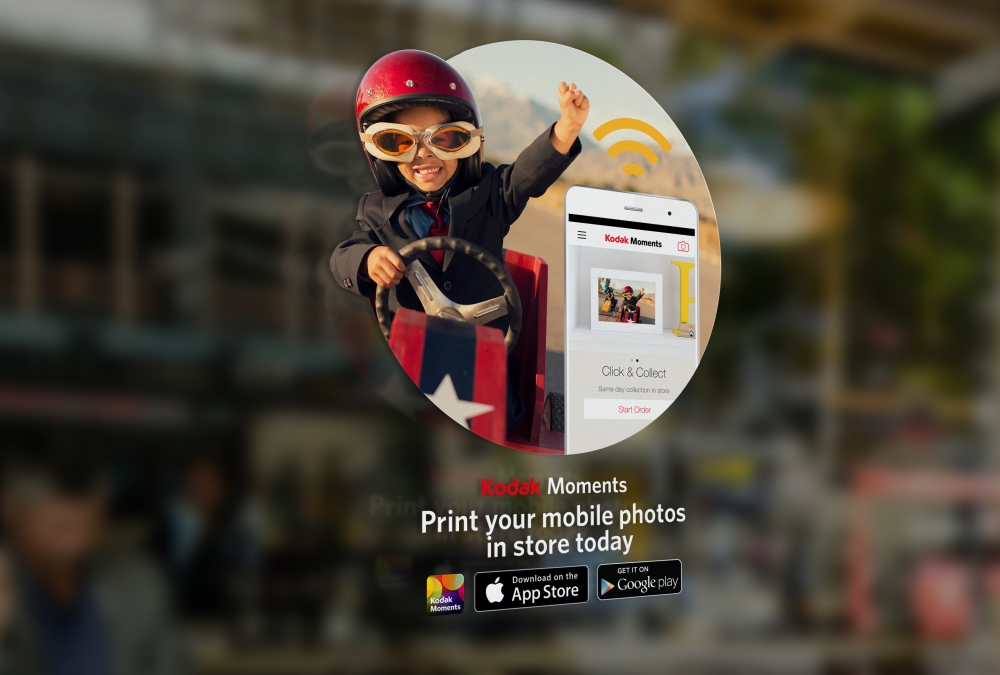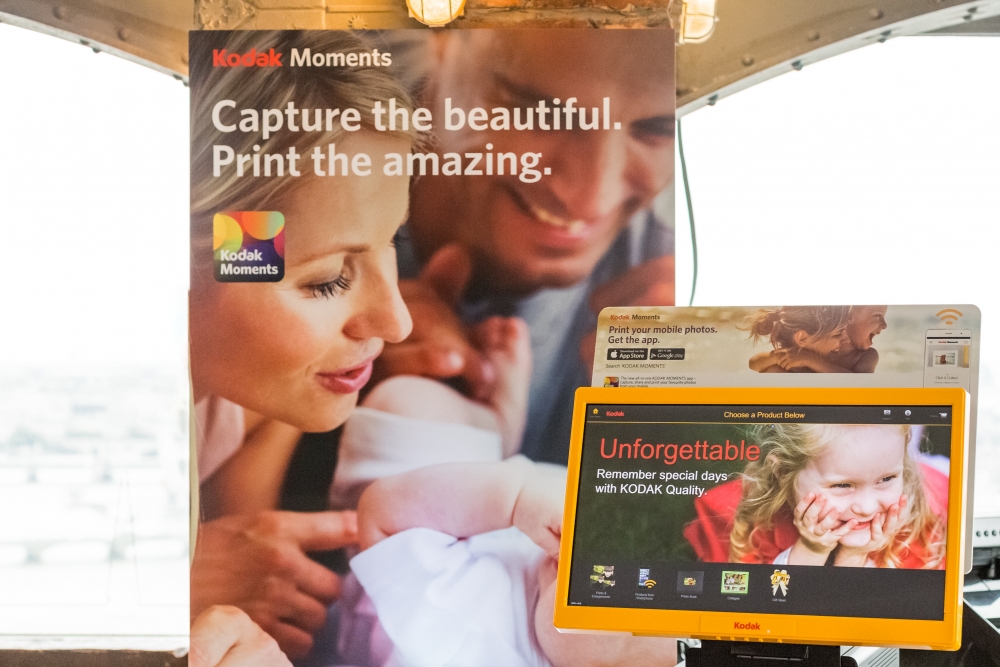 Results
We generated a 100% increase audience size across all social media channels accompanied by a 33% increase in organic reach on Facebook. We helped increase sales by 100% over a 12-month period.