Millennium Hotels and Resorts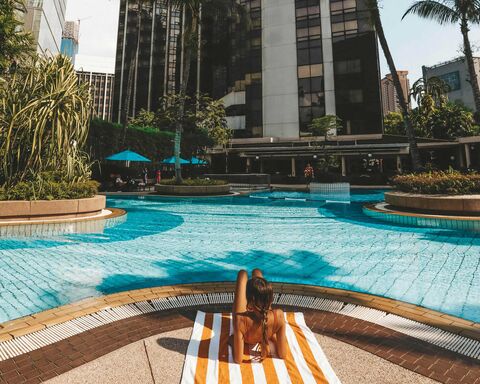 Our work with Millennium Hotels and Resorts
Millennium Hotels and Resorts is a hotel group that seamlessly blends Asian hospitality with western comfort. It has a unique range of over 120 properties across 70+ destinations. We are their global partner for social media, influencer engagement, digital design, video campaigns and branding.
This case study showcases our working across social media, influencer engagement, blog, email, video community management and advertising.
Social Strategy + Social Media
We created a global social media strategy to help achieve its business goals on social media across five regions and 70+ locations. We activate Millennium Hotels and Resorts social media channels through content creation, campaigns, community management, customer service and influencer engagement & activation.
Content + UGC
Some of the best performing content is posted by our guests. A split of hotel and destination user-generated photography was key to our strategy to inspire our guests not only to stay with us, but to travel. We managed the selection and legalities of all content requests.
Influencer Collaborations
We designed influencer collaborations not only for awareness, but also for content creation, as using the content was a key part of our content strategy.
Campaigns
As well as quarterly campaigns such as Love My Millennium we also create seasonal promotions, such as Black Friday and January sales. Assets would include hero messaging and creative, display ads, emails and social advertising.
Film
We've created a variety of films for Millennium Hotels and Resorts including the film for the relaunch of the My Millennium Loyalty programme.
The Events
Events are regularly held to showcase the hotels or a particular promotion. The below shows details from a whiskey tasting event at The Bailey's Hotel London, we invited whiskey connoisseurs and influencers, as well as shooting and sharing content throughout the night.
Community Management
24/7 community management for over 50 hotels, regions and their channels. This includes crisis management, reputation management, proactive and reactive engagement, social listening, training and managing all responses.
The Results
We improved engagement on social media by 12.8% and grew our fans by 5.3% in our first year.
We also executed guest acquisition campaigns on social media where we achieved a ROAS of 6 which improved revenue by 115% since our takeover.